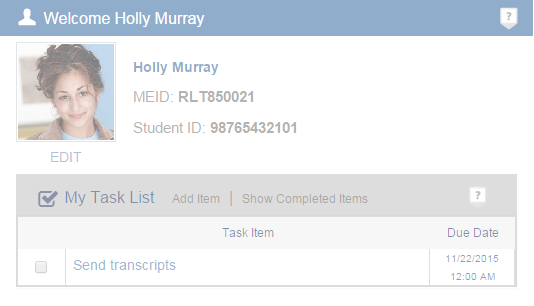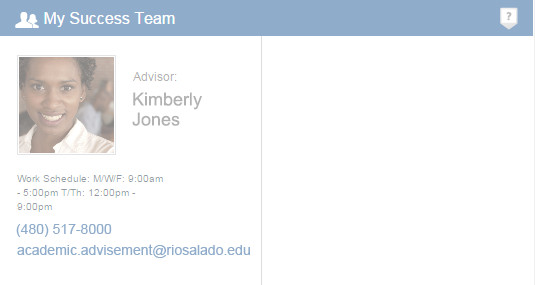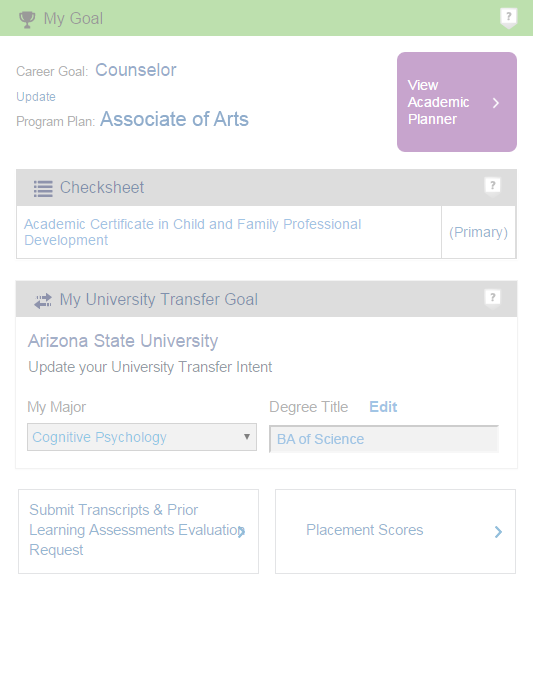 RioCompass is your guide to help keep you on track with your classes and monitor your goals. It gives you important information, tips and tools at a glance.
Welcome RioCompass Student
This section is all about you! It lists your MEID and student ID numbers and includes My Task List.

My Task List allows you to keep track of specific tasks needed to accomplish your goals.
My Success Team
You can view your academic advisor's information here. Your advisor is available to help you with the steps needed to meet your goals and also can answer any questions you may have about RioCompass.
Resources
Additional resources are provided here to aid in your academic success.
My Goal
This is where you enter your career goal. If your goal is not on the list, you will select, "Other Goal Not Listed," and you will be able to enter it there. If you're not sure of your career goal, Rio Salado has counselors and student success classes to help you work toward determining it.

Checksheet Your checksheet shows how previous classes apply to your program and the class requirements remaining.

My University Transfer Goal You will list your preferred university transfer here.
Semester Block
If you plan to earn a degree or certificate, your schedule must comply with the Block Calendar system. This is where your Block Calendar information will be displayed.
Class Schedule
You can view your past, present and future classes here. It includes your course number, title, section number, instructor, start/end dates, duration, modality, credits and grade.