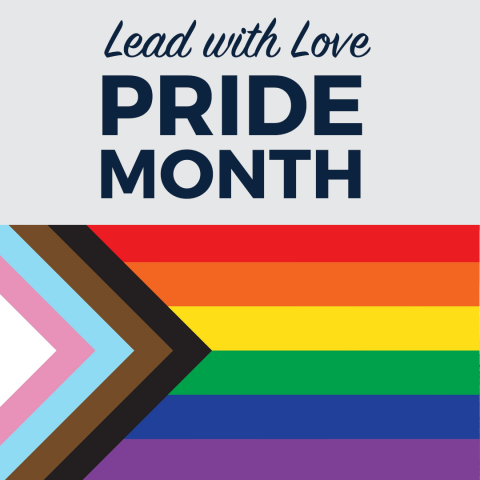 Rio Salado College's Inaugural Pride Celebration — All Are Welcome!
June is Pride Month, a time in which we honor our country's vibrant and thriving LGBTQ+ culture. Pride began as a way to commemorate 1969's Stonewall Riots, a pivotal moment in gay history where a beleaugered community fought back against repression and stood up for their rights. 
Rio Salado College is proud to announce our first pride celebration! The college will be celebrating on June 22nd from 12-1 p.m. The event includes staff and students providing reflections and taking part in a panel. Our keynote presenter will be Mr. Neil Giuliano, former Mayor of Tempe. 
Mr. Giuliano has the distinct honor of being the first LGBTQA+ Mayor of Tempe. Giuliano's years of public service span decades and state lines. He currently serves as President/CEO of Greater Phoenix Leadership (GPL). His prior leadership includes top posts at the San Francisco AIDS Foundation and the Gay & Lesbian Alliance Against Defamation (GLAAD). Giuliano was the youngest person ever elected mayor of Tempe, a post he held from 1994- 2004 following four years of service on town council. His honors and awards for his work in public policy and community activism include the Barry Goldwater Equality Award from Equality Arizona; Tempe Humanitarian of the Year in 2014; 2017 Most Admired Leader Award from the Phoenix Business Journal and in November 2017 was named the 69th Man of the Year by Valley Leadership.
After registering, you will receive a confirmation email containing information about joining the meeting.
If you'd like to learn more about Pride, check out this subject guide put together by our Library staff. This guide is designed to raise awareness of LGBTQ+ pride and to support and celebrate our LGBTQ+ community. 
Learn more at: https://libguides.riosalado.edu/pride_month
Share this article