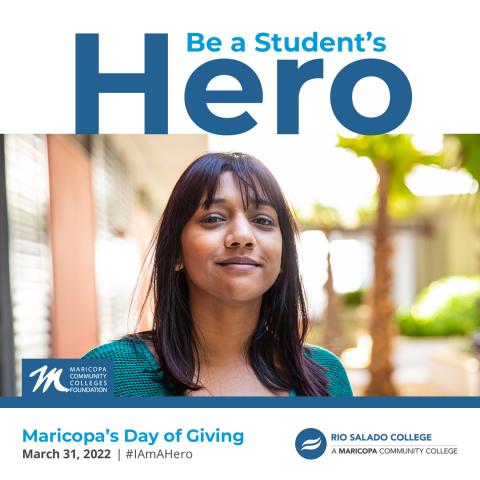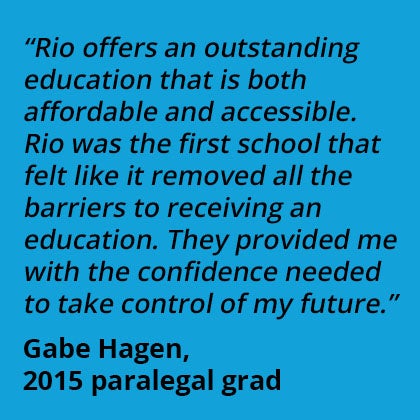 You + Rio Salado + Community = Be a Student's Hero March 31 Success   #IamAHero
Dear Rio Salado Community,
I want to make you aware of an exciting opportunity to help Rio Salado College students struggling with financial challenges stay in school, thrive and succeed— by taking part in our Be a Student's Hero fundraising day March 31, 2022.
This annual one-day event hosted by Rio Salado, the Maricopa Community Colleges and Maricopa Community Colleges Foundation raises thousands of dollars to help students pay for tuition, class fees, and emergency expenses such as food, gas, rent or transportation they cannot afford.
Our fundraising efforts this year will go toward a new Rio Salado Student Life Fund to provide support for tuition, equipment, fees and other expenses. 
Together we can help give students peace of mind so they can stay enrolled and focus on their schoolwork.  
You pick an amount that works with your budget and that will be combined with donations from other community members and before you know it— we will reach our college goal of $15,000.
With your help, we can ensure the educational experience at Rio Salado is truly equitable for all.
With gratitude,
Kate Smith
Rio Salado College President
Eager to make a difference and inspire others right now?  Be an early bird donor by making your contribution right now and help spread the news to your networks to give by using #IamAHero.
The Maricopa Community Colleges Foundation and the ten Maricopa Community Colleges have partnered with eTeamSponsor.com (ETS) to help extend and execute the Be a Student's Hero campaign. Please be assured that 100% of your donation will go to the Foundation or college you designate, in support of student success and the Be a Student's Hero effort.
Share this article