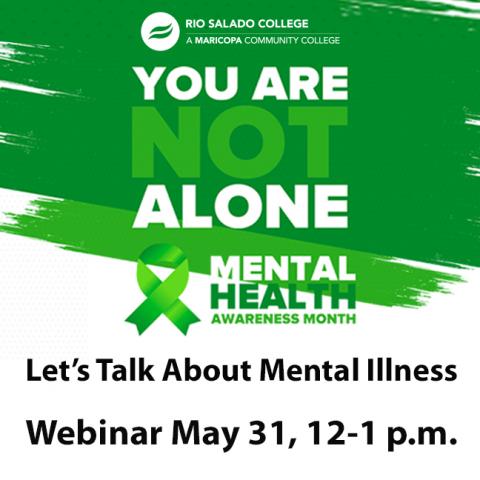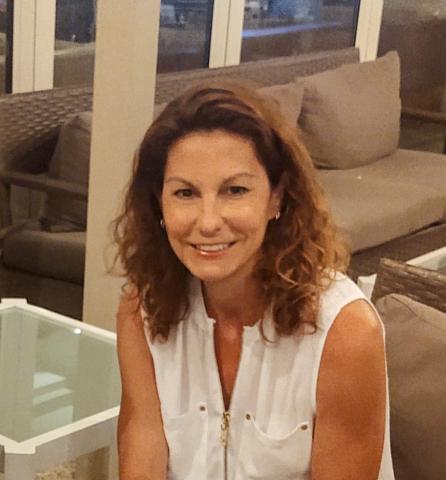 Let's Talk About Mental Illness May 31
Rio Salado is hosting a webinar called Let's Talk About Mental Illness to give students, employees and other members of our community an opportunity to have a meaningful conversation about mental illness topics.
Many people find it difficult to talk openly about mental illness because of long-standing stigmas. This webinar provides a safe space to discuss this topic with guest speaker Kate Mohler, who is living with a bipolar disorder, and is very familiar with and interested in neurodiversity, which refers to variations in moods and personalities that make each of us unique. 
Kate serves as secretary for Ability Maricopa and as English faculty for Mesa Community College. Learn more about her story and the latest details about the webinar by visiting this web page.
Join us for an interactive discussion with Kate to learn the terms, concepts, some of the experiences people have living with mental illness and more.
Let's Talk About Mental Illness
Date: Tuesday, May 31, 2022
Time: 12-1 p.m. 
Speaker: Kate Mohler
Zoom: Registration link.  Registration required in advance. After registering, you will receive a confirmation email containing information about joining the meeting.
We hope this webinar provides you with a deeper understanding of what mental illness is and a forum to share your questions and perspectives.
We look forward to engaging in the dialogue with you.
This webinar is being hosted by the college's DEIB taskforce in recognition of Mental Health Awareness Month.
Visit this library guide now for more information and resources on mental health.
Share this article