Vice President Student Affairs and Community Development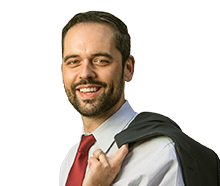 Greg Pereira, Ed.D., is a passionate advocate for students who thrives on taking innovation forward into action. Pereira oversees the entire lifecycle of student support, from marketing through graduation, and actively fosters a respectful culture of trust and value.
He has also served as dean, associate dean and director of community partnerships for Rio Salado's Community Development Division. In these roles, he provided leadership to more than 300 employees at 10 different locations.
Pereira began his tenure at Rio Salado serving as the executive director of SPOT 127 youth media center, where he led the program from concept to reality, developing student policies, procedures and curriculum.
Prior to his time in higher education, Pereira worked in the non-profit sector as an executive and direct-service provider in Phoenix and Los Angeles. He oversaw multiple nationally recognized programs and successfully implemented initiatives and practices that connected homeless individuals to career opportunities. His work at Central Arizona Shelter Services resulted in more than 750 homeless individuals securing housing and helped more than 900 to obtain employment in one year.
Pereira holds a bachelor's degree in communications and a master's degree in organizational leadership from Azusa Pacific University and a doctorate in education from Arizona State University.