JBS and Rio Salado College: A Partnership for a Better Future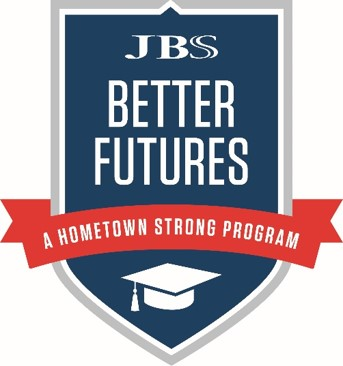 JBS is one of the nation's leading food processing companies. JBS USA and Pilgrim recently launched the Better Futures initiative as part of their Hometown Strong initiative. Better Futures is a free-of-charge, two-year college tuition program. This program gives more than 66,000 company team members and their dependent children the opportunity to pursue their higher education dreams. College tuition is paid upfront by the company; eligible team members will not need to take out loans to cover their tuition.
Rio Salado is proud to be selected as the national, online provider for JBS's Better Futures program.
Better Future Program Helps Families Attend Rio
There are more than 80 JBS USA and Pilgrim's locations across the country including Tolleson, AZ, most of which are in rural communities. Read the full story about this partnership.
Why Rio?
Founded in 1978, Rio Salado has more than 40 years of experience in offering distance learning to students across the country. JBS employees who enroll at Rio Salado can enjoy a wide range of benefits to help them succeed in achieving their academic goals: 
Flexible scheduling and accelerated learning options
Tutoring
Library
Career & Counseling Services
Free Software Downloads
Technology & Instructional Helpdesks