Wednesday, November 3, 2021
Notice
This article appears for archival purposes. Any events, programs and/or initiatives mentioned may no longer be applicable.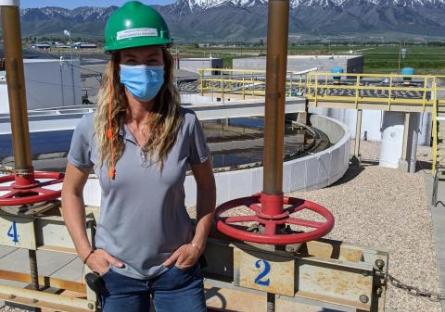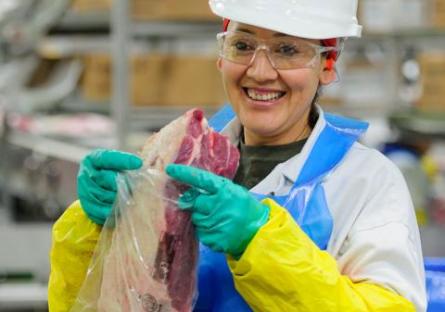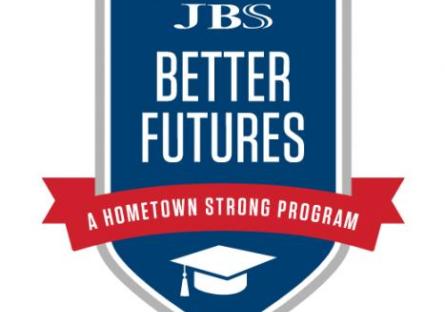 Better Futures Program Helps JBS Families Attend Maricopa Community Colleges Tuition Free 
Rio Salado College Serves as National Online Provider
The 66,000 JBS USA and Pilgrim's employees who help feed America, along with their dependent children, can now pursue their higher education goals at the Maricopa Community Colleges— tuition free, thanks to their company's Better Futures program, which launched March 2021 with the intent of becoming the largest college tuition program in rural America.
"Our Better Futures program removes the biggest financial barrier associated with going to college, and it gives our team members and their families the opportunity to reap the benefits an education can provide," said Andre Nogueira, chief executive officer, JBS USA. "Our larger aim is to unlock rural America's potential."
The Better Futures program is also an extension of the company's commitment to invest in America's future generations. Many JBS employees have had to put their education on hold to support their families, and work in hopes of providing a better future for their children, including college. This two-year college tuition program helps them fulfill that dream for their children and themselves.
There are more than 80 JBS USA and Pilgrim's locations across the country including Tolleson, AZ, most of which are in rural communities. The company is working with long-standing community college partners near its locations and online providers to serve communities that do not have a convenient, local community college option. Rio Salado College, one of ten Maricopa Community Colleges, will serve as the primary online educational provider. 
"Rio Salado College is a pioneer and leader in online learning accustomed to serving students in all 50 states and partnering with national employers to create customized programs that help employees upskill, get ahead in their careers and earn academic credentials," said MCCCD Interim Chancellor, Dr. Steven R. Gonzales. "Rio Salado and our other colleges can also help employees and their dependents living in Maricopa County with a myriad of in-person programs and services. We are honored to support this new partnership dedicated to helping workers and their children gain access to and enjoy the rewards of higher learning. We applaud JBS USA and Pilgrim's for their generous investment in America's workforce, rural communities, and community colleges."
JBS USA and Pilgrim's national workforce and children will have access to Rio Salado's 600 online classes, 135 certificate and degree programs, flexible schedules, classes that start nearly every Monday and 24/7 online services to help them whenever or wherever they may be in their busy lives. 
"We have always been focused on finding innovative ways to bring educational opportunities to students," said Rio Salado College President Kate Smith. "Our college was founded in 1978 to make college accessible and affordable to anyone with a passion for learning, especially working adults and disenfranchised students who may not have had the resources or support systems to succeed. That journey began with offering classes in malls and through radio correspondence courses in the 1970s, it is why we pioneered online learning in the 1990s and why we are intentionally partnering with employers, industry leaders and educational institutions across the country today. This new partnership with JBS is a perfect complement to our work and our evolution as America's Online Community College ®, especially as it relates to access, equity, and economic mobility."
Students can also take advantage of Rio Salado's credit-for-prior-learning programs, which provide opportunities to earn college credits by demonstrating subject matter proficiency, university transfer programs with more than 40 educational partners, advisement services and more.
"We also provide specialized career training and stackable micro-credentials for students to learn new skills they can use on the job right away. We offer life-long learning opportunities to help individuals stay relevant in today's ever-changing workplace as well as to find enrichment in their personal lives," said Smith.
Tuition is paid up front by JBS USA and Pilgrim's as part of the two-year college tuition program.  Eligible employees can pursue any course of study they desire. Better Futures advisors will also help team members navigate the application process, supporting those who are new to higher learning, including many of the first-generation college students and first-generation American families employed by the company. JBS USA and Pilgrim's employees who have worked with the company for at least six months and remain in good standing with the company through completion of their education are eligible for the tuition benefit.
"We believe in the power of education to improve lives, and the Better Futures program is an extension of our promise to offer opportunities for a better future to our team members," said Fabio Sandri, chief executive officer, Pilgrim's. "Better Futures will open doors for our team members and their families to learn and grow as they work to achieve their dreams."