Notice
This article appears for archival purposes. Any events, programs and/or initiatives mentioned may no longer be applicable.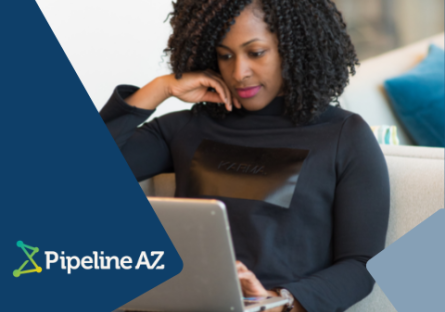 3 Easy Steps to Building Your Personal Brand After Military Service
Your job searches after transitioning from the military to civilian life can be easily mastered by building your personal brand. In recent articles, we have discussed how to build a five-star resume, ace interviews using the S.T.A.R. method, and we have provided great advice from military veterans who are experienced in employment engagement after the military. In this article, we present the importance of building a personal brand designed to move you closer to your employment goal. Creating personal and professional connections have traditionally been accomplished through in-person human interactions, displays of character, and collaboration with others. Recent times dictate that these be replaced with video conferencing, Zoom meetings, Google Meets, and other technology platforms for social interaction, making it difficult to add the "personal touch" needed to build your brand. However, there are ways to build your personal brand even while maintaining and engaging in the new virtual reality. Here are three easy steps to help you master the art of building your personal brand for digital and virtual engagement.
Step 1: Build your social media platform. Use LinkedIn and Facebook to build out a profile that shows what you care about and who you are as a person. When building your profile, don't give out too much information. Simply input basic information (do not include birth dates or social security numbers). Include the city you live in or grew up in, topics that interest you and photos of subjects you love and care about. Connect with organizations that are related to areas of interest. For instance, if you love animals, connect with animal adoption agencies, pet related interest groups, and humane societies. If you love skydiving, connect with local skydiving clubs and organizations. Then post photos of you doing what you love to do. Be sure the postings display your integrity, and paint a clear picture of your awesome personality in great ways. You can also mention what you enjoyed most about your military service. Keep everything positive, showing the world that you are ready to move on to a bigger and brighter future.
Step 2: Build trust through honesty and consistency. When speaking with employers, interviewers, recruiters and in networking groups or Zoom meetings, people want to know that you mean what you say and that you are consistent. For instance, if you post on your social pages that you love the outdoors or camping, also express that interest in your LinkedIn profile and during an interview. Employers love to ask "tell me about yourself." Keep the answer business related while also giving them a little insight into the person you are and the things you love to do in your spare time. Be consistent and make sure you are concise when accounting for who you are and what you believe in. You don't have to be perfect at this, and no one expects you to be. However, being consistent builds trust and that is a quality that employers must have when selecting the right person for the job.
Step 3: Be confident. You have developed tremendous skills in the military, and should be very proud of your accomplishments. No matter the type of your service duty, your contribution meant you were saving lives and protecting your country. Be authentic and confident in yourself, and very clear about who you are and your capabilities. That confidence will shine through in an interview when communicating with others, and will also encourage those who know you to endorse you with a great reference.
Remember, building your personal brand is simply letting the business community know who you are, what you believe in, and that you are trustworthy and someone they would want to hire. You are valued, and your skills are in high demand! Be confident, and go get that great career you've always dreamed about!
Pipeline AZ has created a specialized site for Arizona military and veteran communities. To learn more about job opportunities, connect with local employers and take online assessments to help with your career search, please visit vets.pipelineaz.com.
This article is created in partnership with the Maricopa County Community Colleges and Pipeline AZ to help military and veteran communities transition back to civilian life, connect and succeed. Funding for this initiative is made possible in part by the Maricopa County Community Colleges Foundation.
Contributed by Rio Salado College Project Manager-SR for Student Affairs and Military and Veteran Programs Jane E. Denton.