Notice
This article appears for archival purposes. Any events, programs and/or initiatives mentioned may no longer be applicable.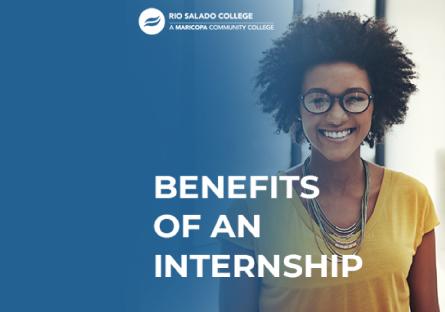 Counseling Corner: Benefits Of An Internship
A common problem many students encounter during their job hunts is a lack of relevant work experience—which can be an issue when so many job postings out there list "experience required" as one of the key qualifications.
It can seem like a bit of a Catch-22: "How am I supposed to get experience if I can't get a job that will give me that experience?"
This is why internships can be a great early career move. It's the perfect way to get experience in your field and to apply what you've been learning in the classroom. It also offers the potential for networking: it's much easier to get started in a field when people get to know you can put a face to a name.
Some academic programs require an internship as part of the curriculum; if your program doesn't require it, you'll need to take the initiative. Internships can come in many forms:
Full-time

Part-time

Temporary

Credit/non-credit

Paid/unpaid
An internship should have parameters in place on what you'll learn on the job and what your employer's expectations are for your contributions. Regardless of what type of internship you take, the goal is the same: gaining experience. This is an opportunity to get hands-on experience you can't get in the classroom. 
With the current focus on remote due to the pandemic, many employers are adapting to the times by shifting their internship programs into the virtual space. A recent survey shows that the percentage of employers moving their interns to remote work has grown from 36% at the beginning of April 2021 to 46% by the month's end.
When it comes to timing, the earlier you do this in your college career the better. Think of it like putting on a pair of shoes before you buy them. A career can be a long path to navigate throughout the twists and turns of your life—it never hurts to take the time to make sure it's a good fit. If it's not, doing an internship early on in your education gives you time to pivot to a different field or major.
Finding an internship is just like the job search process. 
Finding a job is always a competitive process. Some internship experience on your resume could give you the edge you need to stand out among your peers. You'll need an excellent resume (good formatting matters!), solid interviewing skills, and networking. If you need help with these skills, Rio Salado offers Creative Job Hunting (CPD 102AC) as a two-credit course. 
The Counseling and Career Services department is also available by appointment to discuss your career goals and to offer guidance on how to find an internship. Call (480) 517-8785 or fill out this form to schedule an appointment.