Notice
This article appears for archival purposes. Any events, programs and/or initiatives mentioned may no longer be applicable.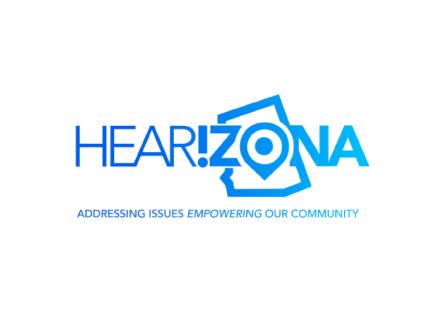 Hear Arizona Podcasts Tackle State's Teacher Shortage
Hear Arizona and Rio Salado College have teamed up, with support from the F2 Family Foundation and Intel, to develop a podcast series that addresses Arizona's teacher recruitment and retention issues. Where have all Arizona's teachers gone? For years, headlines have said Arizona's schools are in trouble.  Hear Arizona's new podcast Education Cliff is an in-depth discussion about solutions.
In Episode 1 of Education Cliff, producer Scott Bourque reveals how nonprofits and community colleges are among the solutions needed to keep Arizona's kids from falling off the education cliff. Hear Arizona podcasts address issues and empower the community. Podcasts on a variety of topics are available on most platforms. Heararizona.org  offers a list of resources for each episode.  
Hear Arizona's Education Cliff podcast series receives support from F2 Family Foundation, Intel, and Rio Salado College.  
Follow @heararizona on Facebook, Instagram, and Twitter.  
Ready to answer the call to teach?
Explore a teaching career at a free orientation session with Rio Salado's expert educator preparation team. Learn about our educator pathways and opportunities for post-baccalaureate students and re-careering working professionals at these upcoming sessions.
Teacher-In-Residence Orientation: The program provides a convenient and cost-effective way for students and working professionals with a bachelor's degree to transition into a pre-K to 12 teaching career. Through paid employment opportunities in the classroom, students can earn an income while completing the certification coursework. Register here.
Post-Baccalaureate Traditional Educator Preparation Orientation: This program is a great opportunity for individuals with a bachelor's degree to work toward their Teaching Certification. Register here.  
Need financial assistance? The Arizona Teachers Academy provides a rewarding scholarship program for teachers to succeed and improve public education in Arizona, which includes compensation for tuition and fees for candidates who commit to teaching in Arizona's public schools.
Nina Mason Pulliam Charitable Trust awarded the resources to launch the Hear Arizona podcast channel through Sun Sounds of Arizona. Sun Sounds provides audio for people who cannot read print due to a disability and is part of the Public Service Division of Rio Salado College which includes public radio stations KJZZ 91.5FM and KBACH 89.5FM.