Notice
This article appears for archival purposes. Any events, programs and/or initiatives mentioned may no longer be applicable.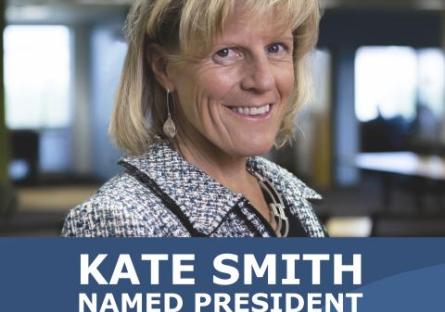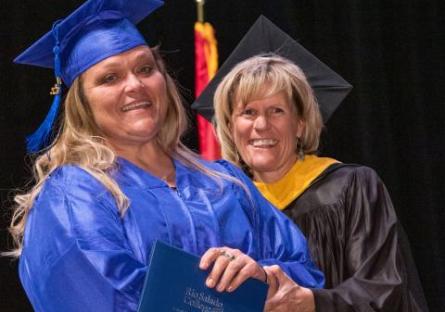 Kate Smith Named Rio Salado College's 6th President
After a comprehensive nationwide search, the Maricopa County Community College District (MCCCD) named Kate Smith to serve as Rio Salado College's next president beginning May 15.  
Smith, who has been serving as Rio Salado's interim president since August 2018, joined the college in 2016 as the vice president of academic affairs and chief academic officer. 
The official announcement about her new role was released May 7 by MCCCD and Interim Chancellor, Steven R. Gonzales. "Ms. Smith has worked for our District for the last five years, providing tireless commitment and devoted service to our students, faculty, and staff," said Dr. Gonzales. "Her exceptional leadership as Rio Salado's Interim President exemplified dedication to our community college mission in developing the student experience and the success of our community. We are extremely pleased to have Ms. Smith continue to lead Rio Salado."  
With nearly 30 years of educational leadership experience, Smith has devoted her career to making education affordable, accessible and equitable. She is a passionate student advocate and a tireless leader for building social and economic mobility pathways, especially for underserved and marginalized students who may not have the resources or support systems to pursue higher education.
Smith has a master's degree in mathematical education from the University of Rochester and a bachelor's degree in mathematics and German from William Smith College. Smith is also a Ferris State University Community College Leadership doctoral candidate and member of the Aspen Rising Presidents Fellowship Class of 2020-21.
Prior to her tenure at Rio Salado, Smith served as the dean of the academic foundations division at Monroe Community College in Rochester, New York. Early in her career, she was an instructor, was then promoted to the role of full professor and later served in administration. Prior to her work at Monroe, she taught high school mathematics and served as a consultant to Hobart and William Smith Colleges and local companies on college and career mathematics readiness.
Smith is an active education advocate and community leader, serving on boards for the Higher Education Research and Development Institute, Presidents Forum, The Taskforce on Higher Education and Opportunity, Friends of Public Radio Arizona, Phoenix East Valley Board of Directors, and is the Co-Chair for the Arizona Mexico Commission's Education Committee.
Smith has lived in Ahwatukee Foothills, Phoenix with her husband, Dennis, and their son since moving to Arizona in 2016. 
Smith will be serving as Rio Salado's sixth president since 1978.
Stay tuned for a special message from your new president.
*This release was updated to correctly list President Smith as the sixth, not the fifth president of the college.