Notice
This article appears for archival purposes. Any events, programs and/or initiatives mentioned may no longer be applicable.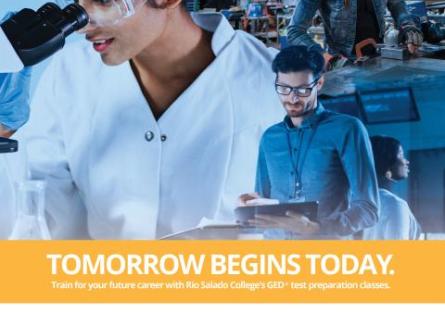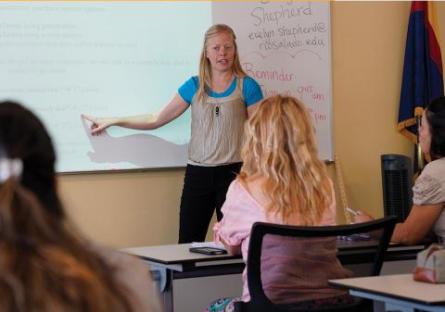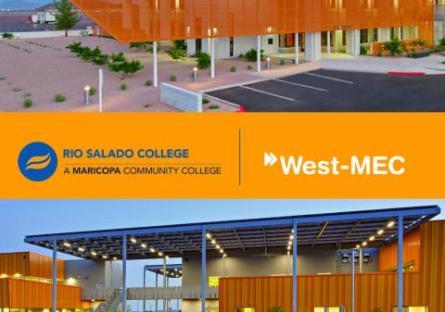 New GEDⓇ Test Prep Courses and Adult Ed Welding Program for West Valley Families 
Rio Salado Partners with West-Mec to Expand Education and Employment Opportunities
New GEDⓇ test prep courses and an Adult Ed Welding Program are now available to West Valley families thanks to a new workforce development partnership between Rio Salado College and Western Maricopa Education Center (West-MEC) designed to expand access to education and employment opportunities.
Both offerings will be available at the West-MEC Northeast location on 1617 W. Williams Dr. in Phoenix and the West-MEC Southwest location on 500 N Verrado Way in Buckeye, AZ.
Rio Salado's GED Test Prep courses begin every seven weeks, with morning and evening options.  Courses are open to West-Mec students, their families and surrounding community. These courses provide in-person and hybrid instruction to help students prepare for the GED test and transition into college. 
GED courses are free to participants until June 30, 2022. After that, a fee ranging from $25 to $70 will be charged, depending on the student's household income and number of family members in the household. Scholarship and grant funding are available for GED courses and college-level coursework. 
West-MEC's Adult Ed Welding Program combines Rio Salado's GED Test Prep coursework with its Welding Technology training, which focuses on preparing students to enter the welding industry. Tuition and fees range from $3,175 - $9,575. The Adult Ed Welding Program is an ARIZONA@WORK Eligible Training Provider, which means candidates may qualify for full tuition support. 
West-MEC is a public school district dedicated to providing innovative career and technical education (CTE) programs that prepare students to enter the workforce and pursue continuing education. It offers a variety of career training opportunities for youth in high school and young adults ages 18-22. 
"Many West-MEC students live close by with their families, so it only makes sense to offer GED test prep coursework to them and other members of our community," said West-Mec Director of Business Development & Government Affairs Dr. Spencer Isom. "Like Rio Salado College, West-MEC is hyper-focused on workforce and economic development, to help our communities thrive and flourish. We are looking forward to seeing what our partnership can do to make that a reality in the West Valley."
Rio Salado serves as the principal provider of GED test preparation programs for the Maricopa Community Colleges and the largest provider of adult education in the state of Arizona, earning the Arizona Department of Education Adult Education Program of the Year Award, three years in a row. 
"Our partnership with West-MEC gives students a chance to achieve academic and employability skills while they learn a trade in a high-demand field that has great earning potential," said Rio Salado Dean of Instruction and Community Development Dr. Tamara Cochran. "This program can be life-changing for students who may not have had the opportunities or resources to pursue this kind of pathway or to achieve economic prosperity before. This partnership epitomizes what we mean by improving access to education and socio-economic opportunities."
For more details about Rio Salado's GED Test Prep courses, visit riosalado.edu/GEDPREP or call (480) 384-9821.  
Visit west-mec.edu/welding-technology-adult-ed/ for more details about West-Mec's Adult Ed Welding Program.