Notice
This article appears for archival purposes. Any events, programs and/or initiatives mentioned may no longer be applicable.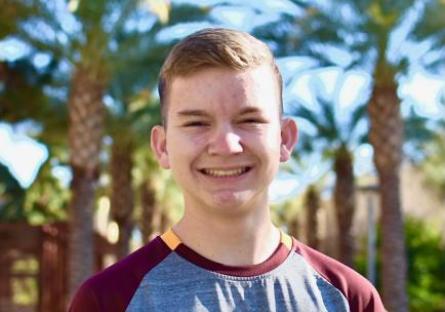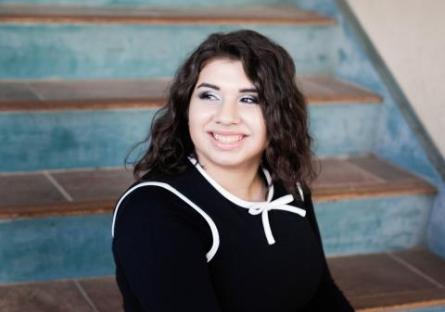 Record Number of Heritage Academy Seniors Complete Associate Degrees
More than a dozen high school seniors in Mesa gathered this month to celebrate a significant milestone in their education - completion of their associate degrees. The Class of 2021 members of Heritage Academy-Mesa marked the event with a viewing of Rio Salado College's virtual graduation ceremony, including an address from President Kate Smith.
When the cheering for each graduate ended, the students received a surprise - this time from President Smith herself. The school invited her to join the celebration and congratulate them personally.
The Heritage Academy-Mesa graduates constitute a growing number of students in the Heritage program to complete at least one - and often multiple - associate degrees. Students earn college credit through dual enrollment courses at their high schools - classes taught on their campuses by high school teachers qualified to instruct at the college level by Rio Salado College.
At Heritage Academy Gateway, 38 percent of the Class of 2021 planned to graduate with an associate degree. At Heritage Academy Mesa, nearly 24 percent are on track to graduate with an associate degree. Four students from Heritage Academy-Laveen also earned their degrees, the first time students from one of their graduating classes have completed their associate degrees.
This year, more than 225 dual enrollment students across the Valley are earning an associate degree, a certificate or completing the Arizona General Education Curriculum through Rio Salado College.
Heritage Academy Gateway senior Jacob Pieczynski completed his associate of arts degree and graduated high school early at age 16. This fall, he will attend ASU to work toward a bachelor's degree in aerospace engineering. 
He received the New American University President's Scholarship, which provides $10,000 annually for four years.
"I was feeling motivated and I was really excited to move on with my life. Especially with Covid, I had a lot of extra time. but even without Covid, I just wanted to get it done and go onto bigger and better things," Pieczynski said.
Through dual enrollment and Rio Salado online, he studied computer applications, world religion, human anatomy, personal finance, recreation, and English 101 and 102.
"I knew it would be a lot of work but I learned I could get my degree if I took those extra classes and I learned a lot more than in the general (high school) classes," Pieczynski said. "That's why I decided to graduate early and take the extra classes."
Heritage Academy-Mesa Principal Heidi Udall said the Heritage schools focus on dual enrollment. The campuses seek teachers qualified to provide instruction at that level. Each eighth-grade student meets with a success coach to map out courses they need to complete a college degree by high school graduation. 
"We've been working really hard over the last several years to increase our numbers," Udall said. "Every high school science class we offer is dual enrollment. For our motivated kids … they have multiple opportunities in history, in math and in English. So they only have to take a couple of classes off campus to attain it. We are almost self-contained. … We're always looking for ways we can provide opportunities."
Heritage-Mesa student Aviana Mendoza, 17, completed associate degrees in general studies, arts and sciences. She learned about the opportunity through a discussion with school leaders.
"They told me that by taking extra classes I could get my degree and I thought, 'Why not sooner than later?'" Mendoza said. "It's definitely worth it."
Her dad, Adam, stood by her side at the celebration.
"What most impressed me is she was very dedicated and focused on completing the degrees. She really sacrificed a lot of her personal time and free time to do it. We're very proud," he said.