Notice
This article appears for archival purposes. Any events, programs and/or initiatives mentioned may no longer be applicable.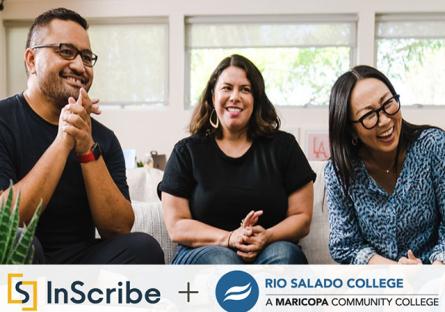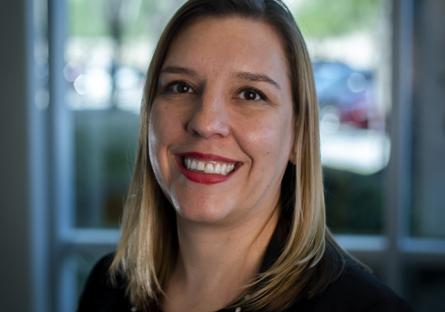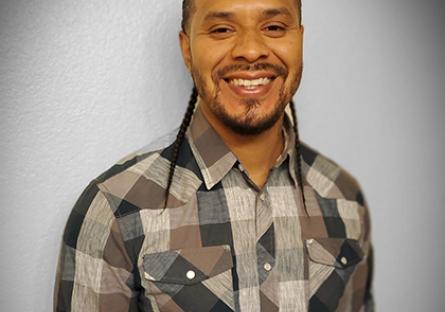 Rio Salado College and InScribe Partner with Students to Develop Innovative Digital Community
Interactive Spaces Support Student Completion and Promotes Inclusive Culture 
Rio Salado College and InScribe have partnered to launch a pilot series of innovative digital communities that will allow Rio Salado College's students to easily connect with their peers, advisors, and faculty to promote engagement and improve outcomes. These interactive spaces were designed in partnership with Rio Salado's student leaders, incorporating their experience and feedback to ensure that each community is engaging, impactful, and relevant.
The decision to adopt a digital community strategy aligns with Rio Salado College's commitment to flexible, on-demand student support and to creating an inclusive culture across the institution.  Rio Salado is creating these virtual spaces so students from across the country can connect to get help, share ideas, build relationships, and find encouragement from each other.
"Student input is a powerful tool; when our student and alumni groups told us that they wanted an easier means of on-boarding, peer mentoring, and connecting, we involved student leaders in the design of these communities to increase their sense of ownership and ensure that the content is student-centered," said Rio Salado's Interim Vice President of Strategy, Advancement and National Division Janelle Elias. "Collaborating with the InScribe team has been an exciting process. We've been able to merge a proven community approach with our own students' ideas and insights. Since the platform is not prescriptive, it allows us to be more intentional about our outcomes and create spaces that resonate with students."
Students have been participating in the college's "sandbox" pilot initiative where they have practiced and experimented with the intuitiveness, functionality and multimedia capabilities of  InScribe's technology.
"When Rio Salado asked students for input on how to improve the student experience, the first thing that came to mind is more employee-student engagement, especially early on, to help those who are new to college and the enrollment process, which can be extremely overwhelming," said Cordero Holmes, who served as Rio Salado's 2020-2021 student senator, and is the current Arizona Phi Theta Kappa Regional Development Officer. "I was invited to join faculty and staff to create this InScribe pilot program as a way of improving that engagement, which will hopefully inspire and instill confidence in students to continue and complete their educational endeavors. I believe earlier and more frequent employee-student interactions will help them greatly. Plus, the staff and faculty at Rio are all awesome with minds of treasurable information."
Rio Salado College and InScribe were brought together through the College Innovation Network (CIN), an extension of WGU Labs that connects institutions with a rich source of EdTech innovations and helps them identify, launch and evaluate essential tools. Rio Salado's digital community is grant-funded through CIN, which also is preparing an in-depth research study of the digital community's impact.
"Today's students are asked to navigate a maze of information and websites, which often leaves them feeling overwhelmed, especially when learning at a distance," said Katy Kappler, CEO of InScribe. "Rio Salado's digital community simplifies the way students find answers and get support, but it also builds upon the human connection that is so important to their educational experience and success. The Rio Salado team has been open and inquisitive since our partnership began, and it's been inspiring to see all of this come together, especially with such a high level of student attention and contribution."