Notice
This article appears for archival purposes. Any events, programs and/or initiatives mentioned may no longer be applicable.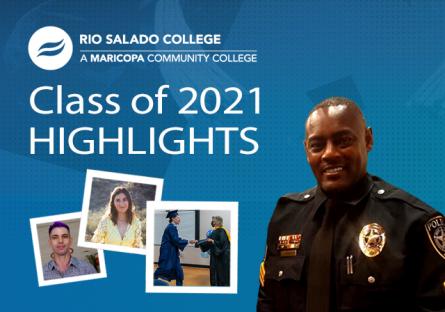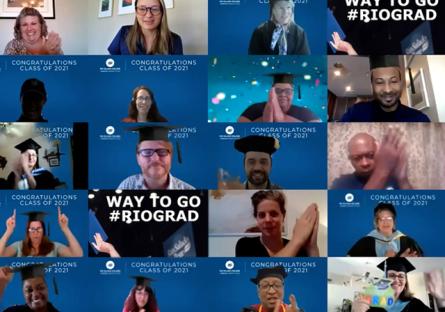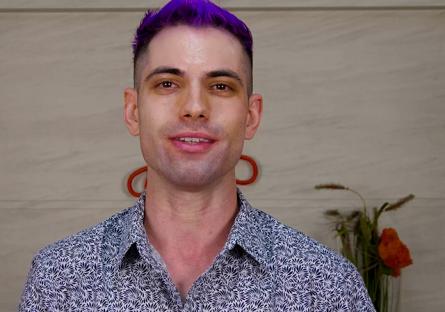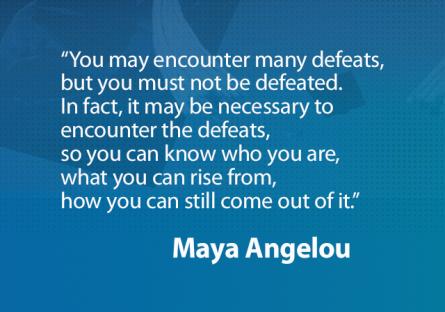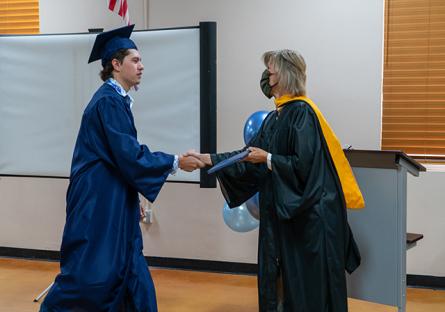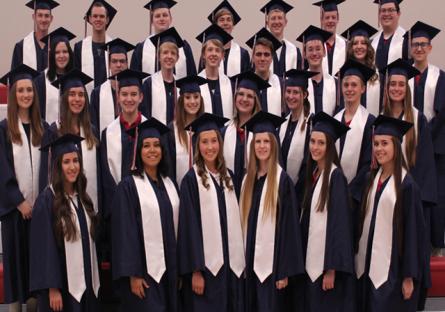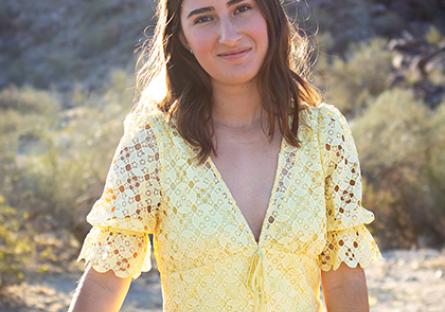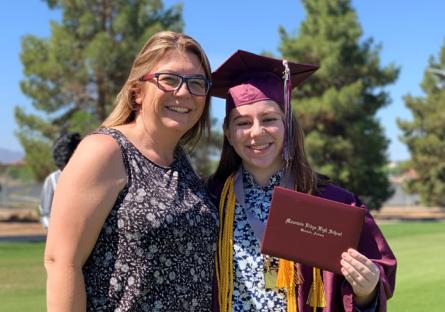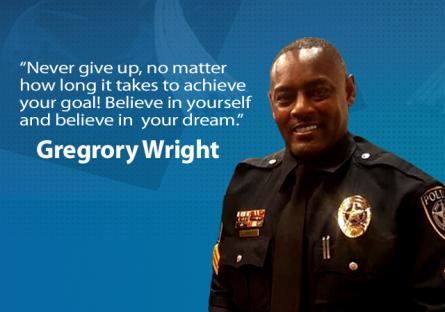 Rio Salado College Class of 2021 Achievements in the Face of Adversity
Many famous people quoted throughout history refer to adversity as the impetus, not the roadblock, to success. Take renowned author of Harry Potter novels J.K. Rowling, who said, "rock bottom became the solid foundation on which I rebuilt my life." 
Adversity can have empowering effects, as demonstrated by the achievements of Rio Salado College's Class of 2021.
Like many people around the world, Rio Salado students faced numerous adversities this year; COVID-19, unemployment, food insecurities, homelessness, social injustice, racial and political tensions, isolation, depression and more. Many found an inner strength to realize their greatest potential. 
On May 6, 2021, Rio Salado hosted a virtual commencement ceremony to honor and celebrate their resilience and accomplishments.  
Bryce Cristiano, the student commencement speaker and an aspiring filmmaker, understands adversity all too well. He was visiting friends in China last summer and was unable to return to Arizona because of COVID-19 travel restrictions. Rio Salado's online platforms and services helped him stay connected.
China is a second home for Cristiano. He moved there eight years ago at the age of 18 with the hope of enrolling in a Chinese university. The journey has been exciting, but sometimes difficult. "The challenges I faced with integrating into life in China, learning Chinese on my own, all while striving to attend university, continuously pushed me past my limits," said Cristiano. "Regardless, my experiences helped shape who I am."
His plans changed in 2019 when he decided to return to and resume his college career in the U.S alongside his girlfriend, who was attending Northwestern University and shares his passion for film and higher learning.  
He chose Rio Salado, which he said "was my gateway back into the U.S. education system." Rio Salado's online classes provided the flexibility, convenience and access he needed, especially when he was traveling back and forth to China.  
He made the most of his time by joining the college's Phi Theta Kappa (PTK) Alpha Theta Omicron Chapter and the Maricopa Community College's Student Public Policy Forum. 
"I made incredible friendships with peers and had much support from the Rio faculty," Cristiano said. "The faculty and instructors at Rio Salado want to see their students succeed, and they go out of their way to support students."
His determination and hard work paid off. Cristiano was selected as a 2021 Rio Salado All-Arizona Academic Scholar and President's Honors Scholar, a PTK International Coca-Cola Academic Team Gold Scholar and recipient of the Maricopa Community Colleges Chancellor's Civic Leadership Medallion. 
"I did not expect that so many opportunities would be opened up for me," said Cristiano. "What began as simply obtaining my associate degree turned into far more. Through Rio Salado, I was able to overcome past academic missteps and now excel as a 4.0 honors student." 
Cristiano said the chance to "overcome mistakes has opened the door to the City College of New York," where he hopes to complete a double major in film production and history. His goal is to become a director, creating films that inspire and promote social change.
"The extraordinary class of 2021 has inspired us in numerous ways," said Rio Salado College President Kate Smith. "We saw first-hand how students demonstrated kindness and resilience, utilized the latest technology to create solutions, and supported one another through multiple changes. We saw a noticeable peak in student engagement. We truly admire the dedication, successes, and contributions of this year's graduates who have left an indelible impression on our college and we look forward to a bright future with our graduates leading the way."
Smith attended a Heritage Academy Mesa watch party of Rio Salado's commencement ceremony, which took place shortly after the Maricopa Community Colleges officially announced she was selected to serve as the college's sixth president. She was serving as interim president at the time.
"What better way to celebrate the beginning of my tenure as president," said Smith. "It was heart-warming to be a part of a gathering like this. Being able to meet and celebrate these amazing high school students made an extraordinarily special day even more memorable."
The celebration honored 18 of the 24 Heritage Academy Mesa students who will graduate this spring with a high school diploma and have earned or are on track to earn associate degrees and certificates from Rio Salado by fall 2021. They are joined by 5 Heritage Academy Laveen students and a record-breaking 38 Heritage Academy Gateway students who have earned or are on track to receive degrees and certificates.
Xavier College Prep expects 115 dual enrollment students to earn certificates and degrees, 15 more than last year. It is the first high school Rio Salado partnered with in 1987 to launch its dual enrollment program, which now helps nearly 8,000 Maricopa County students at 43 schools earn college and high school credits at the same time.
Some of this year's dual enrollment graduates earned more than one degree and achieved countless other successes, including Horizon High School graduate Julia Wasson, who earned an associate of arts and associate of general studies degrees.
 "I decided to participate in the dual enrollment program to get ahead with college credits and save money," said Wasson. "I would 100% recommend taking dual enrollment classes in high school. If you are willing to put in the extra work, it pays off greatly." She plans to attend college this fall to study film and television to pursue a career in the entertainment industry.
Rio Salado Faculty Chair of Physical Sciences Shawn Korman is one of this year's proud dual enrollment parents. Her daughter, Cassidy Korman, a Mountain Ridge High School graduate, earned an associate degree in arts and plans to study psychology at Arizona State University this fall as an ASU President's Award recipient, which provides tuition for four years of study. She will be able to apply that scholarship toward master's degree tuition. 
"Dual enrollment provides an amazing opportunity for high school students to get a head start on their college degree goals while still in high school," Korman said. "My daughter is well prepared to be successful at the university level as she has a solid college foundation right out of high school."  
A record-breaking 260 high school students have earned or are on track to earn associate degrees by fall 2021. Another 17 are on track to earn certificates, and thousands more are earning credits that transfer seamlessly to Arizona public colleges and 40+ colleges and universities across the country. There were 249 graduates who earned associate degrees and certificates last year.*
Most of Rio Salado's 28,000+ online learners are part-time students. Many students are enrolled in and transfer to other colleges, taking classes at Rio Salado because of the flexibility and access they provide. Many students are parents, working adults returning to higher learning or life-long learners taking classes whenever or wherever they can find the time. 
Sgt. Gregory Wright with the Dallas College Police Department in Dallas, Texas, has longed to return to college but life kept getting in the way. He began his educational journey with Rio Salado by earning 39 credits through its Credit by Exam partnership with the Texas Commission of Law Enforcement.
"I first found out about the Law Enforcement Credit by Exam program that is offered at Rio Salado College through the police academy that I attended," said Wright. "Since I had not taken any of the necessary core classes, I did not take full advantage of the program when I first graduated from the academy. As my career began to move forward, I knew that I needed more than just a high school diploma to advance my career."
Wright reached out to Rio Salado to help him plan out his coursework to complete the required credits to earn an associate of applied science degree. He took the remaining courses at community colleges in Texas because it was less expensive than Rio Salado's out-of-state tuition. Once he completed that coursework, he transferred those credits to Rio Salado to earn his degree. He now plans to pursue a bachelor's degree. Wright is 53 and the first in his family to graduate from college.
"Being raised by a single mother and being the oldest of three siblings, I had to mature faster than most," Wright said. "I started working at a local grocery chain when I was 14 years old to help my mother out around the house. As I got older and moved up in the company, I did not have time to go to college full time, so I took classes here and there. I always wanted to graduate from college while my mother was still alive so she could see me walk across the stage and receive my degree. Rio Salado helped me accomplish that goal."
"I would recommend anyone who ever thought that graduating from college was an impossible or unattainable dream, to give the staff at Rio Salado College a call, and you will do the unimaginable and realize your dreams. Never give up, no matter how long it takes to achieve your goal! Believe in yourself and believe in your dream."
Share your Rio Salado pride and accomplishments using #RioWaves #RioGrad and #Classof2021.
In the past year, Rio Salado has awarded 4,060 degrees, certificates and other academic credentials to more than 3,500 graduates from Arizona and 29 other states across the country. Graduates include international students studying in the U.S. from countries including Japan and Oman. More than 1,000 students were the first generation in their families to attend college. Since 1978, Rio Salado has served more than 850,000 students, with more than 360,000 taking classes online, and has awarded more than 115,000 degrees and certificates.**
*Dual enrollment count includes 106 conferred awards and 154 students on track to earn certificates and degrees by fall 2021, with nine or less credits to complete. **Actual awards conferred as of May 10, 2021.  
*This release was updated to correctly list President Smith as the sixth, not the fifth president of the college.