Notice
This article appears for archival purposes. Any events, programs and/or initiatives mentioned may no longer be applicable.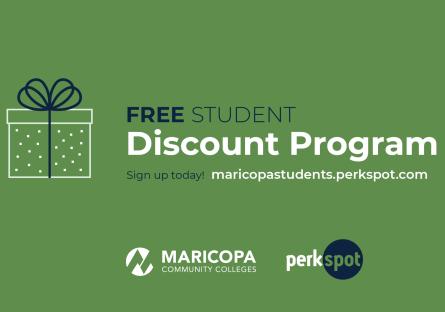 Save Money & Find Discounts With Perkspot
Have you heard about the deals on Perkspot?
Take advantage of being a Maricopa Community College student and sign up for The Maricopa PerkSpot to access exclusive offers and discounts.
The PerkSpot is where students can find discounts in nearly 25 different categories on a wide range of items.
Check it out today and find thousands of deals.
Sign up and start saving today.