Notice
This article appears for archival purposes. Any events, programs and/or initiatives mentioned may no longer be applicable.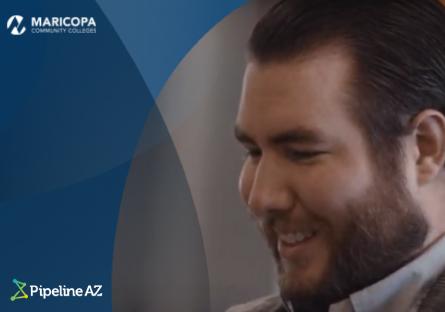 Veteran Career Search Tips and Tricks No. 2
Joshua Kane is a military veteran. Before working with Pipeline, Joshua sent out 30 to 50 resumes per day and heard back from about two employers per month. Clifford Olsen, another military veteran, also spent weeks applying for jobs online and wasn't seeing results.
Things changed for the better when Joshua and Clifford began working with Pipeline AZ!
Now, both men are sharing advice for their fellow veterans seeking employment.
Thank you for your service, Cliff and Josh, and thank you for the great tips! Watch the video here.
For more information on finding employment, click here: vets.pipelineaz.com
Pipeline AZ has created a specialized site for Arizona military and veteran communities. To learn more about job opportunities, connect with local employers and take online assessments to help with your career search, please visit vets.pipelineaz.com.
This article is created in partnership with the Maricopa County Community Colleges and Pipeline AZ to help military and veteran communities transition back to civilian life, connect and succeed. Funding for this initiative is made possible in part by the Maricopa County Community Colleges Foundation.