Thursday, September 15, 2022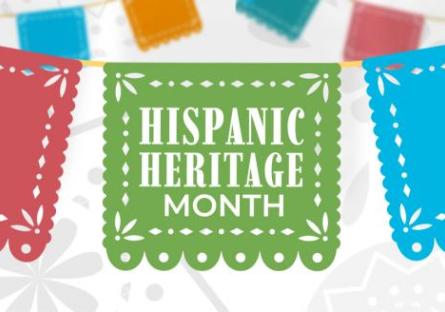 September 15-October 15 is National Hispanic American Heritage Month. This is a time where we honor and pay tribute to the generations of Hispanic Americans who have helped shape our nation. Hispanic Heritage Month offers us an opportunity to reflect on the vital contributions Hispanic Americans have made to culture, politics, science, cuisine, and society as a whole.
Join us as we celebrate Hispanic Heritage Month with a special event and fun resources from our library staff.
Library Guide & Recommended Reads
The Rio library staff have put together an informative guide to Hispanic Heritage Month that includes deep dives into history, recommended reading titles, and other insightful resources about Hispanic American culture.
Planning on dropping by our library in-person? Check out some of these featured Hispanic Heritage Month selections on display at the library:
To request a title from the Rio Salado College Library, please visit us on the 5th floor of the Rio Tower, or call us at 480-517-8422.