Tuesday, January 18, 2022
Notice
This article appears for archival purposes. Any events, programs and/or initiatives mentioned may no longer be applicable.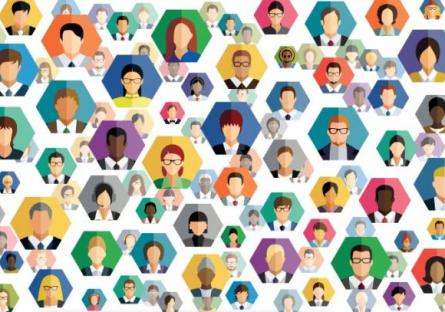 Create a LinkedIn Profile for Job Searches
There are many resources and tools available to job seekers. One of the most versatile and useful tools in any prospective job hunter's kit is an optimized LinkedIn profile page. A well-maintained, strategically designed profile page can make for an effective calling card and strong first impression to recruiters looking for new talent in your field.
Here are some tips on how you can make your LinkedIn profile work for YOU.
Make it Easy to Share
A custom URL for your profile makes it easier to share and also shows an attention to detail. This is a pretty simple fix: go to "Edit Public Profile & URL" on the top right of your profile page and put in your new URL.
A Picture is Worth a Thousand Words
To paraphrase Hamilton: don't throw away your headshot. Your profile picture helps form a first impression of you to prospective employers and recruiters. Put your best foot forward by choosing a photo that makes you look professional and approachable. Save the wacky Halloween costume pictures for your Facebook. Getting a high-quality headshot done is a worthwhile investment.
Don't Skimp on Your Profile Summary
One of the biggest mistakes people make on their LinkedIn profiles is that they don't take full advantage of their profile summary. The summary offers you a space to talk yourself up: your skills, your qualifications, your history. You have 2,000 characters to present an elevator pitch about who you are and what you have to offer employers.
The thing to remember is that LinkedIn is both a social media platform and a search engine. If you leave your summary blank or put in a barebones response, you're cutting your profile's SEO off at the knees. If you use specific terms to describe your experience (i.e. don't just say "technical skills," talk about your experience with Python/Drupal/Linux/etc.), that will increase your chances of your profile showing up when recruiters search for candidates in your area and field.
Get to the Point Right Away
One other important thing to note about your summary: When someone visits your page, they're only going to see the first two to three lines of your summary before it gets cut off by a "See More" button. You want to make sure that the most important information — your No. 1 selling point to recruiters — appears within those opening lines. You want that info to entice recruiters to stay on your page and click "See More." 
Talk About Your Skills in the Experience Section
The experience section is the part of your profile where you can break down your job history. A common mistake people make is just listing off past companies. LinkedIn gives you room to elaborate for a reason: it factors your description of your past work experience as part of your profile's SEO. Take the time to write about the relevant skills and training you acquired at each of your past jobs. Use keywords and terms applicable to your field to boost your page's visibility. 
Be Open to New Opportunities
LinkedIn has a feature that lets other companies know that you are open to new opportunities. If you're currently employed and don't want your employer to see that you're considering other opportunities, make sure you list your current employer as "Present" on your experience section. Doing this will make it so they won't see the "Open To New Opportunities" tag on your profile.
To turn on "Open To New Opportunities," go to the Jobs tab at the top of the page. Click on Career Interests. You'll see a section that says, "Let recruiters know you're open." Turn this setting on and you're good to go!
Want more job-seeking information? Check out the resources available on Rio Salado College's Counseling and Career Services page.