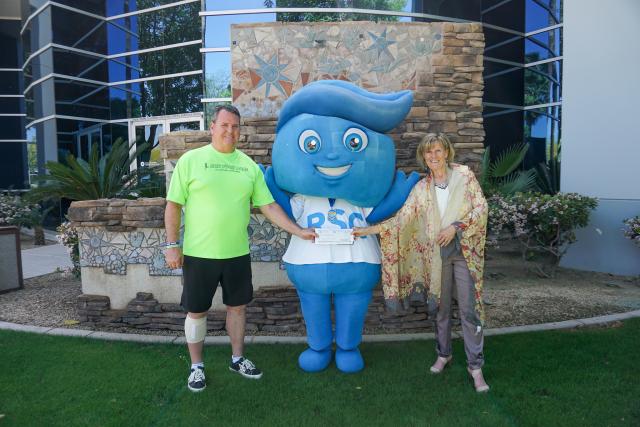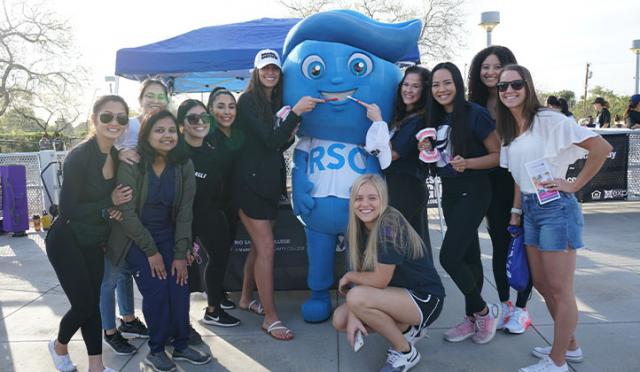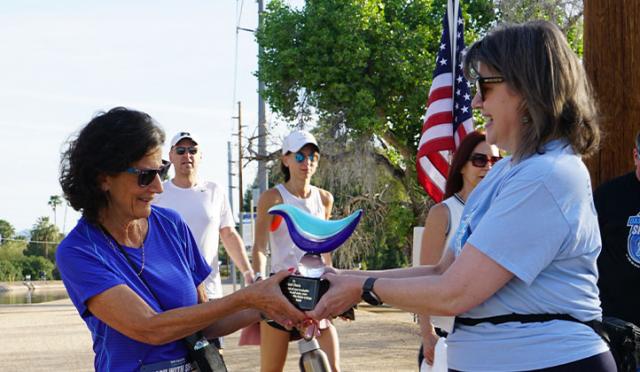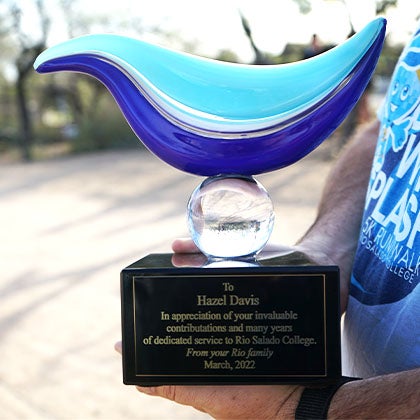 Dash With Splash Raises $3K for Scholarships
The fourth annual Dash With Splash raised more than $3,000 for student scholarships thanks to the efforts of the Rio Salado community.
"I want to thank everyone who helped make Saturday's Dash with Splash a great success — including our Splash mascot for energizing and motivating our runners," said President Kate Smith.
More than 150 runners registered for this year's virtual and in-person 5K and 10K. Runners of all ages gathered early on March 26 at Arizona Falls, where the live race was held. Volunteers, including students in Rio Salado's dental hygiene program, cheered on the participants, handed out medals and greeted racers at the finish line.
The event raised funds for the Hazel Davis Literacy Legacy Scholarship, created by Rio's longtime Faculty Chair for Library Services Hazel Davis, who retired in August 2020 and was awarded Faculty Emeritus status by the Maricopa Community Colleges Governing Board. She was honored with a Rio Wave trophy at the race.
"Great job Rio! I am already looking forward to next year's event!" Smith said.
The event was organized by local coordinator Run Your Race AZ. Look for information next spring about the next event!
Share this article