Thursday, September 1, 2022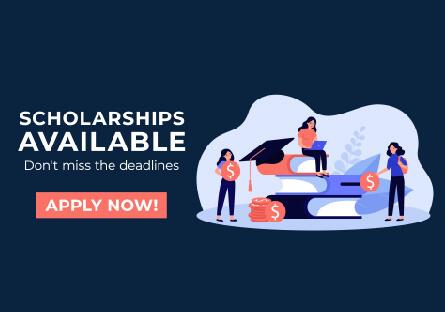 The Spring 2023 Maricopa Community Colleges Foundation General Scholarship Application is now open and accepting applications. Scholarship opportunities can be found on the foundation's online portal.
Submit one general scholarship application and you could be eligible for hundreds of scholarship opportunities! The deadline is October 31, 2022. If you submitted an application for the Fall 2022 semester, you do not need to submit an application for the Spring 2023 semester. You will automatically be eligible for Spring 2023 scholarship opportunities.
The generosity of alumni, individuals, corporations, and community organizations provide many scholarship opportunities to students. 
Scholarships play a vital role in student lives, especially during these unprecedented times. There is a common misconception that scholarships are only for certain types of students. Maricopa Community Colleges Foundation scholarships are available to a wide variety of majors, backgrounds, and interests, as well as varying levels of financial need and academic success.
Application Resources
Need help navigating the application process? There are one-on-one web information sessions available that can give you the guidance you need to prepare for the process. You can schedule one online.
You can also watch a video from the foundation about the application process.
Need more information about financial aid? Check out the Rio Salado web page.
President's Scholarship
Are you a current high school student or did you graduate from high school within the last two semesters? You may qualify for the President's Scholarship, available to students from Maricopa County with a final, unweighted, high school GPA of 3.25 or higher.