Thursday, October 6, 2022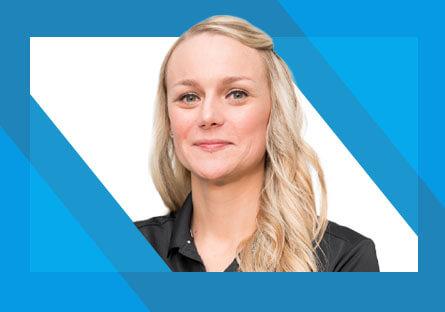 By Mira Radovich, Senior Contributing Writer
Paying for school is hard when you are a single parent struggling to make ends meet. That is why Rio Salado student Destiny Spurling looked to scholarship opportunities to help her realize her dream of college graduation.
"Obtaining scholarships for school was the only way I could attend," Spurling said. "They provide me with the opportunity to further my education and my career goals."
In the spring of 2022, Spurling received the Thor Family Endowed Scholarship from Rio Salado College, which helped her reach her first academic finish line. 
The Thor Family Endowed Scholarship was one of the first endowed scholarships for the college.
In 2019, Spurling had a full-time job and was also working part-time at a car wash company to help support her family. 
"I was offered a full-time position in a company's accounting department, but they told me they could not pay me more because I did not have a degree," Spurling said.
As a single mother of two children, Spurling was not going to let that get in the way of future career success. She discovered Rio Salado College offered online classes in accounting and business that worked with her schedule.
"I enrolled in school that same day as I was not willing to let my lack of education hold me back," she said. "I chose Rio because it fit in with my work and home life. Being able to take online classes also assisted me with managing my schedule."
Spurling completed certificate programs in general business and accounting from Rio Salado in October 2020, and proudly earned an associate degree in accounting in March of 2022.
"I have overcome many obstacles in my life and obtaining my associate degree was a major accomplishment, especially since I am the first in my family to attend college," Spurling said. 
Spurling is not done reaching her education goals. She is currently enrolled in a bachelor's program in accounting at Grand Canyon University and plans to also complete a master's degree.
"Continuing my education will impact my life in numerous ways," Spurling said. "I will have better job opportunities and will be offered a higher wage, which will directly impact my children and the wellbeing of our family."
Spurling is humbled as she reflects back on the transformation of her personal and professional life over the last three years.  
"When I started this career path in 2019, I had no accounting experience," Spurling said. "As of today, I am one of the key members of the accounting staff at an outdoor media company. This is all thanks to scholarship donors who helped make my dreams possible."
Those dreams include one additional milestone.
"I made a goal for myself that I would have my photo on the employee page of the company website," Spurling said. "Reaching this goal will also show my children that with persistence and hard work, anything is possible."
The Maricopa Community Colleges have made it easy to apply for hundreds of student scholarships with one application. The deadline to apply for 2022-23 scholarships is Oct. 31, 2022. Apply now!