Tuesday, October 25, 2022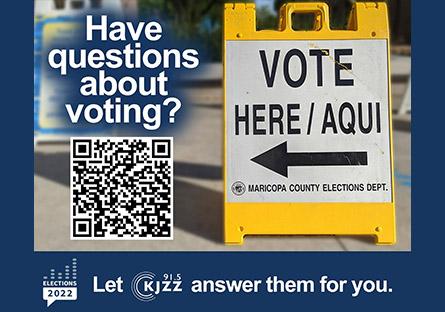 Are you planning to vote in Arizona's 2022 midterm election? You may have some questions about the process. Do you know how to vote? Where to vote? What you might need to have when you show up to the polls?
KJZZ is part of a new community-powered journalism project to answer those questions and any other ones you have about how to exercise your right to vote in the upcoming midterms. This project is part of the work of America Amplified, an initiative funded by the Corporation for Public Broadcasting to support community engagement journalism in public media. 
Find out more — plus get all the latest election news, candidate info and guides — at voterguide.kjzz.org.