Monday, December 12, 2022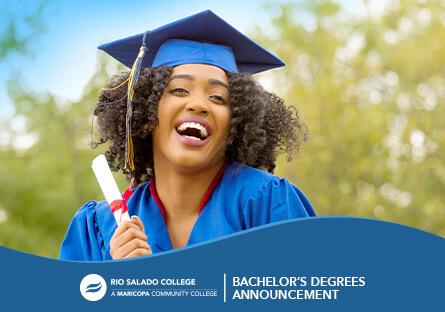 Dear Rio Community, 
I am pleased to announce that the Higher Learning Commission has approved Rio Salado College's request to offer a Bachelor of Arts in Education with dual certification in Elementary/Special Education and a Bachelor of Applied Science in Public Safety Administration. 
We are now working on seeking Federal Financial Aid approval for our new bachelor's degrees. Efforts are also underway across the college and District to be ready for students to start enrolling in March 2023, with the first classes to begin in Fall 2023. These include updates to our processes, policies, and systems to support bachelor's seeking students. We will continue to communicate key updates as plans evolve.
We look forward to helping students attain their career goals through these new bachelor's degrees. Students can learn more on the Maricopa Community Colleges web page.
Kate Smith
Rio Salado College President