Friday, November 18, 2022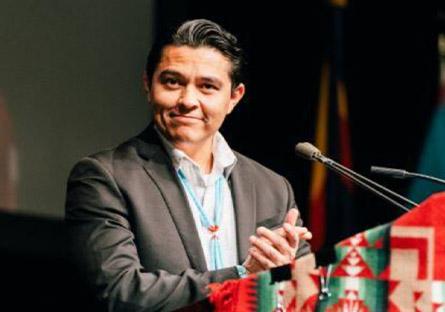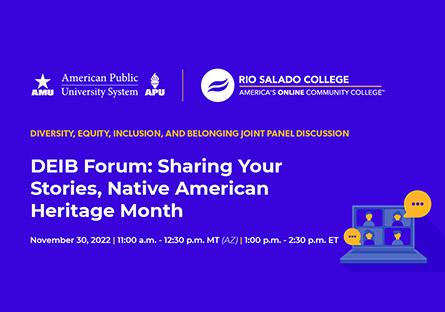 Rio Salado College and the American Public University System (APUS) will host a quarterly DEIB event this month in honor of National Native American Heritage Month. This event is part of our "Fostering Belonging Through Storytelling" forum series and will feature keynote speaker Kyle Mitchell. Mitchell is Diné (Navajo); he is an accomplished storyteller, educator, and veteran. 
DEIB Forum: Sharing Your Stories, Native American Heritage Month is happening on Wednesday, Nov. 30, from 11 a.m. to 12:30 p.m. Registration is now open. 
About Kyle Mitchell: Kyle is currently the Program Manager for South Mountain Community College's Vice President of Academic Affairs, managing extended campuses in Guadalupe and Laveen, and an adjunct faculty member of the Storytelling Institute at SMCC. Mitchell believes that sharing the power of oral traditions can reinforce a sense of self-identity for individuals and break down stereotypes.
Cultural Heritage Stories and Reflections
As part of our collaborative DEIB efforts with the American Public University System, we are seeking stories and reflections from students and alumni. Please submit a written narrative in the dialogue box (on the web page) or upload a video. Please share what your cultural heritage, traditions, and stories mean to you and your family. Keep your submission brief: no more than 250 words or a 1-minute video. Your responses may be used as part of the ongoing efforts to amplify and uplift underrepresented voices at AMU, APU, and Rio Salado College. 
Tell us your story here:
https://apus.formstack.com/forms/deibstorycollection
Want To Learn More About Native American Heritage Month?
Our Rio library staff have put together a guide full of information, resources, and media about NAHM. 
Read the guide.