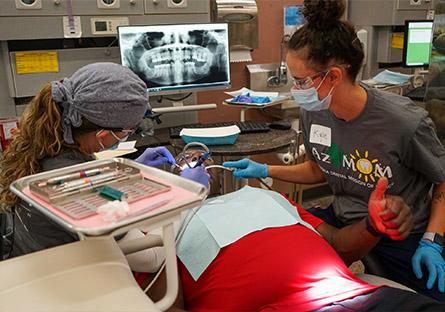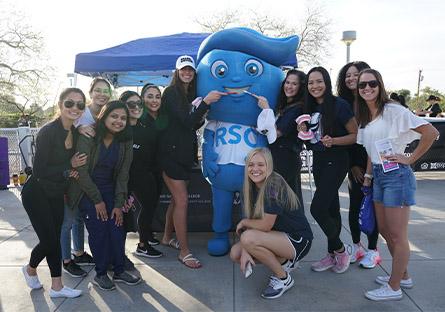 The Rio Salado College Dental Clinic is seeking patients.
If you or somebody you know is looking for teeth cleaning and oral hygiene appointments, the clinic offers affordable services for the public while providing students with valuable practical experience.
The clinic is operated by Rio Salado's Dental Hygiene program, with services provided by students under the supervision of dentists and registered dental hygienists.
"Our goal is to provide community members with quality preventive dental hygiene services and at the same time give our students practical educational experiences," said Monica Nenad, Rio Salado College Faculty Chair for Dental Programs.
Services Offered
Students provide patients with preventive dental hygiene services that include blood pressure/oral cancer/gum disease screening, oral hygiene exam and instruction, teeth cleaning, X-rays, fluoride applications, sealants and other therapy as needed.
For patients with special dental or medical conditions, a written physician's statement may be needed before treatment. Patients requiring more extensive treatment will be referred to their family dentist or given a list of community dental clinics.
How to Get Started
All new patients must have a screening visit before the dental hygiene appointment is scheduled.
To schedule a screening appointment, call the Dental Clinic at (480) 377-4100. Screening appointments last approximately 30-45 minutes.
Fees for services vary and are subject to change. Please contact the clinic for current pricing.
The Rio Salado Dental Clinic is located at 2250 W. 14th Street, Tempe, AZ 85281.