Wednesday, April 13, 2022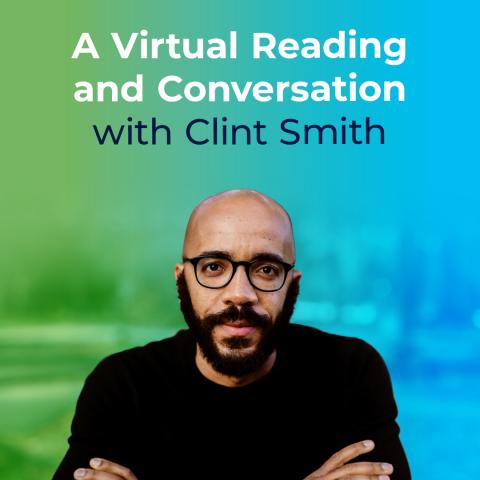 Rescheduled: Author and Activist Clint Smith Event Now April 26
Rio Salado students can join Maricopa Colleges April 26 for a reading and conversation with Clint Smith. 
This event was originally announced in the April Wave: Student Edition, but a scheduling conflict required a date change.
MCCCD is proud to bring author, poet, activist, and educator Clint Smith as a speaker for the Maricopa Colleges.
The focus of his talks will center on his book, How the Word Is Passed: A Reckoning with the History of Slavery Across America. This text examines the far-reaching history and ongoing effects of slavery in the U.S. and other places through an analysis of historical sites, historical documents, and personal interviews. As Time Magazine asserts, "Smith forces us to reconsider what we think we know about American history." More than just a text highlighting our history it functions as a document which grapples with how we currently engage, understand, and cling to real and or imagined versions of our national identity. Julian Lucas in the New York Times Book Review adds that Smith, "Sketches an impressive and deeply affecting human cartography of America's historical conscience…an extraordinary contribution to the way we understand ourselves."
This event is sponsored by CGCC Multicultural & Co-Curricular Programs, CGCC President's Office, CGCC Honors Program, Rio Honors Program, Honors Council, Glendale Community College Student Life, MCCCD Diversity Advisory Council, Phoenix College, MCBAA (Maricopa Council on Black American Affairs).
Clint Smith Reading & Conversation
6 p.m. April 26
REGISTER TODAY
Watch LIVE on April 26
Share this article