Wednesday, March 23, 2022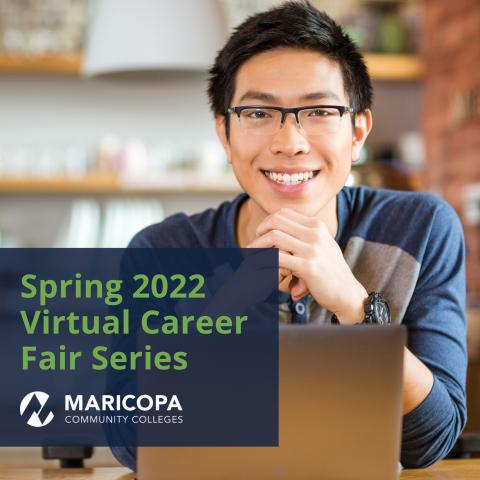 Spring 2022 Virtual Career Fair Series
Maricopa Community Colleges students, alumni, and community members are invited to join us for a three-day virtual career fair series to help you meet with top companies looking to hire qualified candidates like you!
This virtual fair will feature 10 valley employers who are hiring now. Each day a new group of employers will present and participants will break out into sessions with recruiters from each company where they can ask specific questions to different employers.
Dates: March 29-31, 2022
Time: 12 - 2 p.m.
Register: Is now closed*
*Registration linked removed since it is closed as of 3/31/22.
Share this article