Wednesday, September 21, 2022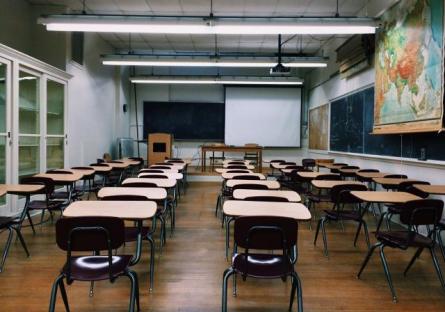 Are you interested in becoming a teacher? Rio Salado College offers programs and certifications to prepare you for a classroom setting. Our Post Baccalaureate Teacher Preparation Program provides students with bachelor's degrees the online credit coursework needed to get ahead as educators. Our Post-Baccalaureate courses cover a variety of educational levels that include Early Childhood (Birth-Grade 3), Elementary Education (Grades K-8), Secondary Education (Grades 6-12), Special Education (Grades K-12), and Art Education (PreK-12).
This Thursday we will host a virtual orientation event about this program. We'll also host orientation sessions on Oct. 5 and Oct. 20 (see further below for more information about these sessions).
Kristi Kroeger, a Rio alumni who went through our educator preparation, speaks highly of her time in the program. 
"The work experience was invaluable," Kroeger said. "My certification prepared me in numerous ways for the job of teaching… I would recommend Rio to future students because every instructor I had was either still teaching or had been a teacher. They had a deep understanding and connection to the content we were learning and could assist in practical ways."
Helen Ly, another alumni of Rio's Post-Baccalaureate program, praised the program's flexibility.
"Learning at home was flexible," Ly said. "I could learn at my own pace and was able to go to work while taking online courses. … I use knowledge from this hands-on experience in my current job."
Orientation Dates
Each orientation event runs from 6:00 P.M. - 8:00 P.M. MST and is free to attend. The orientation provides an overview of what you need to know about registering for the program, including:
Teacher Preparation program requirements
Program expectations and support
Registration process and requirements
And answers to any other related questions you may have
For more information about our Post Baccalaureate courses and programs please fill out this form. You can also call (480) 517-8580 or send an email to academic.advisement@riosalado.edu.
Hear from our 2022 education graduates: