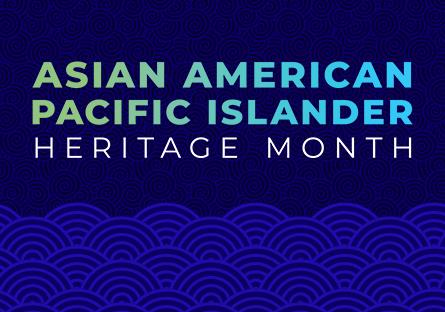 May is Asian American and Pacific Islander (AAPI) Heritage Month! This is a time to celebrate the achievements and rich history of Asian Americans and Pacific Islanders. Asian/Pacific is a rather broad umbrella, encompassing a panoply of cultural backgrounds from the Asian continent, the Pacific islands of Melanesia, Micronesia, and Polynesia. Countries and territories as culturally diverse and geographically disparate as Easter Island, Samoa, New Guinea, the Hawaiian islands, and Thailand are all part of this month-long celebration.
The Origins of AAPI Month
AAPI Month got its start in 1977 when both the House of Representatives and Congress introduced resolutions to designate the first 10 days in May as Pacific/Asian American Heritage Week. While both resolutions failed to pass, it inspired future efforts which led to President Jimmy Carter issuing a proclamation in 1979 that made the AAPI Heritage Week a reality. From then on each year presidents passed similar annual proclamations until 1992 when AAPI Month was finally formally recognized.
One might wonder: why May? The reason why this month was chosen to recognize AAPI communities is in recognition of the first Japanese to immigrate to the United States on May 7, 1843. This month was also chosen to mark the anniversary of the completion of the transcontinental railroad on May 10, 1869. Most of the workers who laid down the tracks that became this vital railroad were Chinese immigrants.
Learn About AAPI Month
Our library staff have put together a very informative guide about AAPI Month. It includes statistics about the AAPI population in the U.S, links to district events and affinity groups, featured library selections, and a video on "Being Asian in America." Check out the guide on our site.
Experience New Sights And Sounds For AAPI Month
If you're looking to expand your cultural horizons and experience some influential AAPI art, consider exploring the rich history of Asian cinema. Many of the countries celebrated during AAPI Month have long traditions of film experimentation that have proven to be very influential over the years (case in point: Star Wars wouldn't exist were it not for George Lucas's love of the movies of Japanese auteur/Seven Samurai director Akira Kurosawa). 
What follows are a few suggestions of films. Please note that this is not meant to be a definitive or comprehensive list: this is just to throw out a few signposts to orient you on a long and rewarding journey through foreign cinema.
Article by Austin Brietta