Thursday, February 9, 2023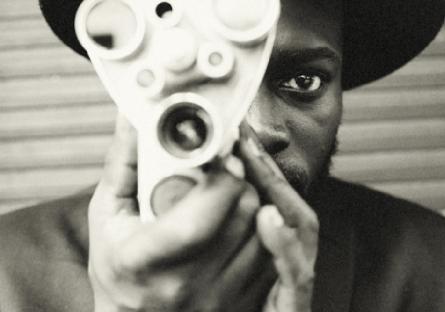 How have you been celebrating Black History Month? Each February we have an opportunity to expand our cultural horizons and explore the vast and rewarding cultural contributions Black Americans have made over the years. While this kind of artistic appreciation should be a year-round endeavor, there's nothing wrong with making an extra effort during BHM to add more works created by Black artists into your media diet. Here's some recommendations on our favorite films, records, and books made by Black American creatives.
On The Page
Rio Salado College's library staff has put together an informative guide to Black History Month that offers an array of fascinating resources to give you more context and knowledge about Black American history and culture. The Library Resources section in the guide includes a top 40 list of essential fiction and nonfiction books written by Black authors. We've included a few additional titles that didn't make the list that are nevertheless very much worth your time.
On The Big Screen
Black Americans have made significant contributions to film since the dawn of cinema. In fact: did you know that one of the most prolific independent filmmakers of the silent era was a Black director named Oscar Micheaux? If you're looking to put together a BHM movie night, here are a few classic works by Black filmmakers:
On The Turntable
Looking to add some new tunes to your playlist? Check out some of these works by Black artists. We've picked two records for each genre to represent a wide variety of sounds.
Rap
Everything's FIne by Jean Grae and Quelle Chris

Haram

by Armand Hammer
Rock
I Against I

by Bad Brains

Diaspora Rock

by Soul Glo
Pop
Purple Rain

by Prince

Lemonade

by Beyonce
Funk
There's a Riot Goin' On

by Sly and The Family Stone

Mothership Connection

by Parliament
Jazz
The Shape of Jazz to Come

by Ornette Coleman

In These Times

by Makaya McCraven
Soul/R&B
Superfly

by Curtis Mayfield

Here My Dear

by Marvin Gaye
Electronic/Dance
Sound Ancestors

by Madlib

You're Dead

by Flying Lotus
Classical/New Age
Keyboard Fantasies

by Beverly Glenn-Copeland

Vol. 1: Femenine

by Julius Eastman
Blues/Folk
The Centennial Collection

by Robert Johnson

The New Folk Sound of Terry Callier

by Terry Callier
Don't forget to join us Feb. 9, 1-2:30 p.m., for Rio Salado's Black History Month Celebration. The event will be held live on the Tempe campus and virtually for an online audience. Rio Salado College Faculty Chair Dr. Wanda Tucker will share her research, journey, and her experiences traveling back to Angola and being part of the 1619 Project.
Watch a video about Dr. Wanda Tucker's Journey Home.
Article by Austin Brietta