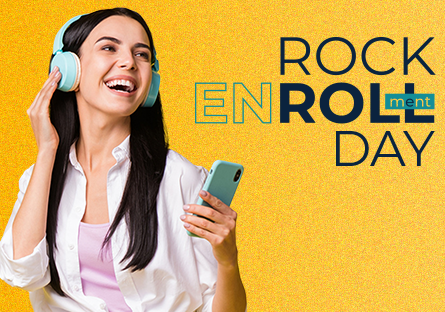 Are you interested in enrolling at Rio Salado College? Get ready because we are plugging in the amp and cranking up the dial for Rock EnROLLment 2023! On Thursday, June 8, we will have individual sessions to help make your enrollment process smoother by delivering personalized services, answering your questions, and providing helpful information.
Enrollment Made Easy
By attending a session, you'll gain access to its expert staff and fantastic services that simplify enrollment.
Advantages of attending
Start or continue and finish the enrollment process
Find out if you qualify to pay your tuition with a Presidents' Honors Scholarship
Secure your preferred classes and times
Experience personalized enrollment services
Make payment arrangements
Enjoy the summer knowing you've scheduled your classes!
Session times will vary
Can't jam with us? No worries if you can't attend. Enrollment help is always available. Contact Rio Salado to plan for a time that fits your schedule!