Thursday, January 19, 2023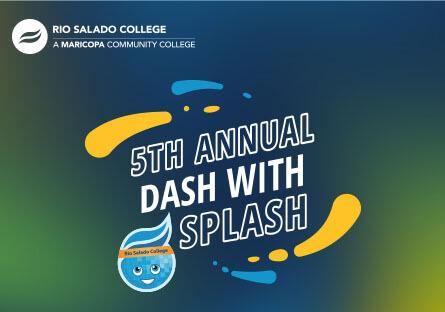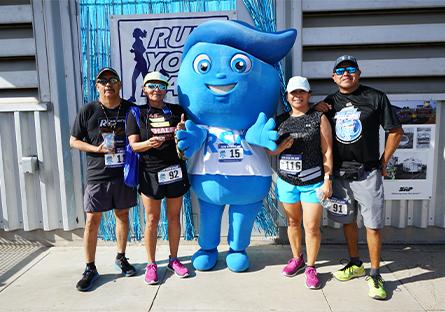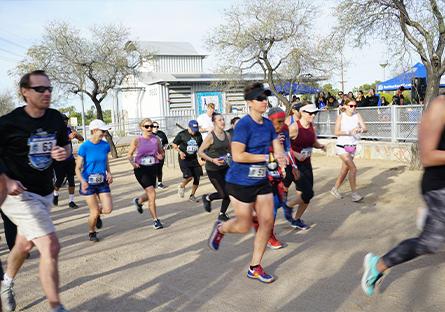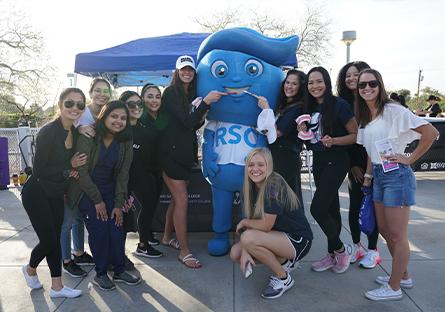 Ready, set, race!
Get your sneakers ready - it's time for the 5th annual Dash with Splash, Rio Salado College's yearly scholarship fundraiser. 
Enjoy a leisurely 5K walk, or an energetic 10K run along the scenic Arizona Canal, while also helping students go to school!
The event takes place on Saturday, March 4, 2023, at Arizona Falls. The park is located in the Arcadia neighborhood at 5802 E. Indian School Road, Phoenix, AZ 85018. 
This year, funds are being raised for Rio Salado's Adults Achieving a College Education (AACE) scholarship. 
The AACE program provides the opportunity for students to complete their high school equivalency diploma and make a smooth transition to higher education.  
Scholarship funds support students who demonstrate financial need with tuition, textbooks, and program expenses. 
"Coming to Rio was the moment that changed my life," said AACE program participant Shey Romero. "Rio has some of the most helpful and inspiring teachers. They genuinely want you to learn and succeed. That's something you don't find everywhere."
Semisi Latu is another Rio student who benefited from the AACE program.
"I am very grateful that I decided to come to Rio for my GED," Latu said. "Adult ACE has allowed me to gather enough credits where I only need 4 more classes for my associate degree. My ultimate goal is to start an organization addressing the issues faced by the transgender community."
Ready to participate in the Dash with Splash? Register Today!
There will also be a virtual option for those who are not able to attend in person.
Dash with Splash Details
Time: Check-in is from 6:30 – 7:30 a.m. The 10K race starts at 7:50 a.m., followed by the 5K at 8 a.m.
Location: AZ Falls, 5802 E. Indian School Rd, Phoenix, AZ 85018. Overflow parking is available at the Prince of Peace Lutheran Church, just north of the Falls at 3641 N. 56th Street. 
Fees: Cost: $30 for the 5K and $35 for the 10K. Prices increase $5 on Feb 4th and during race week.
Rewards: All participants will earn a Splash Finisher Medal, race bib and raffle entry. Add an optional tech t-shirt for only $11 more. Runners who choose the 10K distance will also earn a 10K pin.
Virtual Race option: Run or walk any time or place you choose, to earn your medal.
Registration deadline: Friday, March 3, 2023, at 9 p.m.