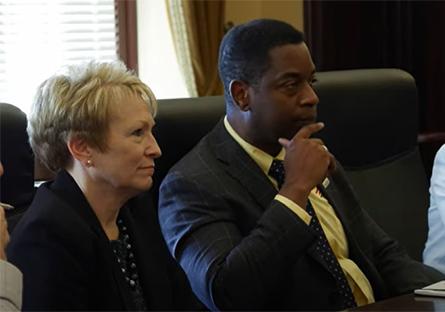 Members of the Presidents Forum, a national nonprofit network representing 17 colleges including Rio Salado College President Smith, met for a two-day conference in October to reflect on their work and path forward to reinvent higher education through innovation to benefit all student learners. Watch this related video, which highlights the discussions and takeaways from this fall's meeting.
"I am inspired and excited about the progress we have made and the compelling conversations we had about aligning industry and academia to create programs that empower working students to acquire skill sets needed to fill high-demand vacancies, build on their experience, and work toward earning higher learning credentials— on a timeline that fits with their busy lives," said President Smith. "By working together, we can ensure students are prepared to meet the ever-changing needs of employers and enjoy the socio-economic opportunities that come with higher learning and work experience."
Learn more about the partnership between Rio Salado and the Presidents Forum.