Wednesday, September 20, 2023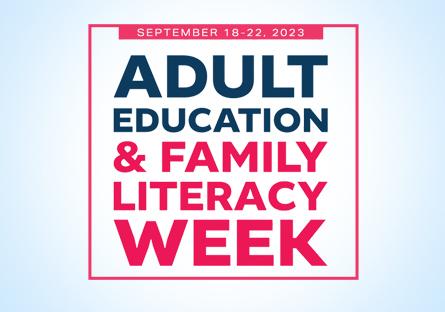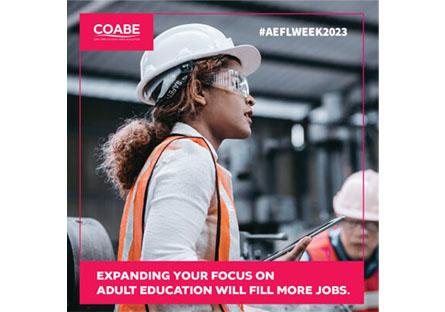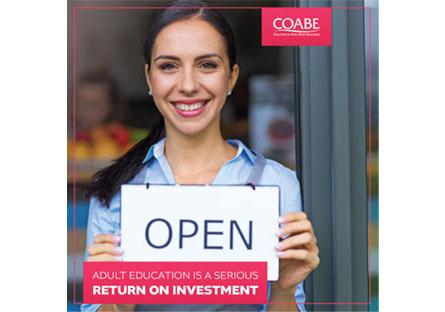 September is Workforce Development Month, a time to spotlight the immense value of career training and educational opportunities available to adult students at Rio Salado. In the pursuit of employability, adult education serves as a powerful catalyst, addressing diverse needs such as English language proficiency, high school diplomas, and essential job skills training. 
Rio Salado Adult Education is a core partner in the Arizona workforce system and connects learners to in-demand career training and livable wage employment. Rio Salado College has provided award-winning adult education services on behalf of the Maricopa Community Colleges since 1978 and is Arizona's largest provider. Rio partners with ARIZONA@WORK, other Maricopa Community Colleges, community organizations, and employers to create flexible pathways to college and careers.
Each year, Rio's adult education classes help thousands of people positively affect their lives. More than 6,500 students last year enrolled in Rio Adult education classes. They took the opportunity to earn their high school equivalency (HSE) diploma through the GED® test or other pathways, improved English language skills, and had the chance to explore career pathways and hone their skills to advance their careers through a college education or training.
*Rio's Adult Education won the 2023 Innovation of the Year Award, co-sponsored by Maricopa Community Colleges and the League for Innovation in the Community College, for its focused work on upskilling Adult Education learners. Adult Education forged partnerships to support non-credit adult learners to access and succeed in college-level career training. These innovative collaborations support a diverse population of adult learners who embody the mission of community colleges and are crucial for Arizona's local economy. The students and staff are the backbone of the program, said Elizabeth Cole, Director of Outreach and Partnerships and Community Development.
"Adult education builds a partnership to create a more educated workforce, elevating one family at a time toward economic and social mobility" she said.
Dedicated to increasing student visibility and telling their inspiring stories, Rio Adult Education is proud to shine a light on students like Dustin Williams. He earned his High School Equivalency Diploma and is a shining example of the power of adult education. 
Meet a Rio Graduate
Dustin Williams, Shining Example
Dustin Williams is a true All-Star at Rio Salado's Northern location. It's where he earned his HSE diploma, where he is currently enrolled as an Adult ACE program student, and where he works! 
Williams joined the program in pursuit of higher education and the desire to make his mother proud. He started with the Rio Northern operations team in October 2021 while studying for the math portion of the GED® test, which he passed in December 2022. 
"Pursuing education has been a challenging journey, marked by numerous obstacles I've encountered and overcome," he said. "Among these challenges, navigating the demands of family was a major hurdle, as prioritizing my family's needs sometimes meant placing my own educational needs second. Additionally, I was faced with issues such as time management, part-time employment commitments, learning of new study techniques, and the burdens of stress and anxiety, all of which I had to confront and overcome along the way."
Williams went on to be inducted into Rio Salado College's National Adult Education Honor Society and participated in a career training program. 
He uses his adult education experiences to connect with prospective students at Rio Northern as a front desk site support member.
"Hands down, my favorite part of my job has to be the students and seeing so many different faces and cultures," Williams said. 
"Seeing me achieve my HSE Diploma and journey through college has motivated and encouraged my family members to pursue higher education," he said. "As an employee of Rio Salado College, I take pride in being a part of our tight-knit community, where we work together to help students achieve success by encouraging them to push hard and never give up in pursuit of education." 
Williams' dedication to student success does not go unnoticed.
"Dustin is a stellar employee and an invaluable team member at Rio Northern," said Marina Bilgin, program manager at Rio Salado Northern. "He goes the extra mile to share his own experience and offer encouraging words that help put new students at ease. He is enthusiastic about the work he does and truly has a collaborative spirit."
Rio Salado College Adult Education
Serving students 16+ not in high school, our dedicated instructors, success coaches, college and career navigators, tutors, and staff have helped students reach their individual learning goals, prepare for in-demand careers, and successfully prepare for and transition to college. 
Your goals matter, and we can help you:
Earn your high school equivalency diploma through the GED® test or other pathways

Improve your English language skills

Gain essential employability skills

Train for an exciting career

Transition to college
Click to learn more or register today!
Related Links
Celebrating Success: Rio Salado's HSE Graduation Ceremony
Adults Achieving a College Education Student Testimonial Videos