Wednesday, February 15, 2023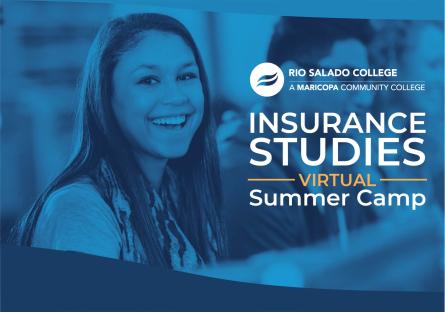 Rio Salado College is excited to offer INS100 and INS200, two unique hybrid courses that give students the opportunity to learn about the growing insurance industry and career paths available in this field.
The best part is we have 10 full scholarships available for each class!
Scholarships include paid tuition and books for the courses. Students are responsible for the registration fee.
INS100 - Insurance Industry Profession
The INS100 class will start on June 5 and will meet virtually via Zoom on Mondays in June (June 5, 12, 19, 26) from 5:30-8:30 p.m. and will continue in an online format until July 29.
INS200 - Principles of Property and Liability Insurance
The INS200 class will start on June 5 via online format and will continue as a hybrid with virtual classroom meetings via Zoom on Mondays in July (July 3, 10, 17, 24) from 5:30-8:30 p.m. This class will end on August 5.
Virtual Zoom Meeting Schedule
5:30-6 p.m. - Networking
6-7 p.m. - Guest speaker presentation
7-8:30 p.m. - Lecture/activity
How to Register:
Get Admitted: Apply for admission at maricopa.edu/become-a-student (Note: Apply for Rio Salado College)
Submit Test Scores: Submit your ACT or GED scores, a high school transcript, or schedule your Placement Test at any of the 9 Rio Salado Testing Centers (riosalado.edu/locations)
Register for INS100 and choose Section #16961 and/or INS200 Section #16962. Pay the $15 Registration fee.
Apply for the scholarship by June 1, 2023, at: http://mcccdf.org/insurancestudies. Then email Dr. Lily Davidov at lily.davidov@riosalado.edu stating you have registered for the class(es) and applied for a scholarship.
If you have any questions, please contact Dr. Lily Davidov at lily.davidov@riosalado.edu.