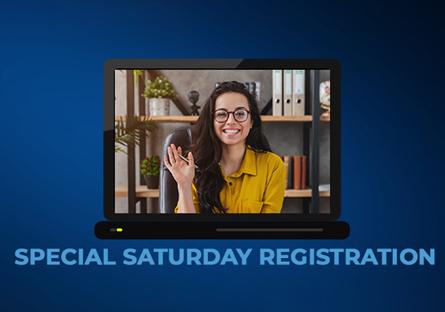 Rio Salado College's Tempe headquarters will offer extended hours on Saturday, Jan. 14, 2023, to assist students with spring registration. Representatives from several student service departments will be available in person and virtually from 9 a.m.-1 p.m. to answer student questions.
Rio Salado College Tempe is located at 2323 West 14th Street, Tempe, AZ 85281.
Service Departments Open and Contact Info
Admissions, Records and Registration
Phone: 480-517-8540
Email: admissions.info@riosalado.edu
Advising
Phone: (480) 517-8580
Email: academic.advisement@riosalado.edu
Online: Log into RioLearn to see contact information for your advisor and to schedule an appointment.
Cashier's (Student Business Services)
Phone: 480-517-8330
Fax: 480-377-4704
Email: DL-Rio-Cashier@riosalado.edu
Financial Aid
Phone: (480) 517-8900 - Please leave your contact information
Online: Live Chat
Military and Veteran Services
Phone: 480-517-8330
Fax: 480-377-4704
Email: va@riosalado.edu