Friday, September 1, 2023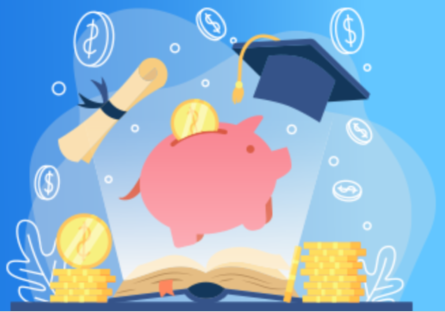 Interested in picking up a few classes or enrolling in a degree program next spring? The Maricopa Community Colleges Foundation has opened applications for Spring 2024 scholarships. Thanks to philanthropic support from MCCCD faculty, staff, alumni, and community partners, the Foundation is able to offer access to a range of scholarship opportunities to provide more equitable access to higher education. 
Apply today by going to mcccdf.org/scholarships. Spring scholarship award notifications will be sent out this November and December.
Are There GPA or Other Academic Requirements?
The Foundation offers multiple scholarships with different requirements for eligibility. You don't have to be a straight-A, 4.0 GPA student to potentially qualify for a Foundation scholarship.
What is the Scholarship Amount? 
The average Foundation scholarship amount is $684, but the amount can vary depending on the scholarship type, the number of qualified applicants, and the specific parameters of the scholarship.
Do the Scholarships Just Cover Tuition?
While many Foundation scholarships are specifically earmarked for tuition, books, and school fees, there are also a number of funds available that can help students pay for utilities, rent, transportation, food, childcare, and other costs.
Do I Need a FAFSA® ID To Apply?
You don't need to have your FAFSA® ID to apply for a majority of Foundation scholarships. The ones that are needs-based, however, do require them. If you're looking to apply for student aid or other scholarships for spring, filling out a Free Application for Federal Student Aid and getting your ID would be a wise move as many non-Foundation scholarships will ask for it.
Is There a Cost for Applying? 
It doesn't cost anything to apply for a Foundation scholarship. The application process will take around 45 minutes to complete, though, so be prepared to dedicate some time to filling it out.
Need Help?
You can sign up for a one-on-one session with a scholarship coordinator to get help finding a scholarship that works for you. You can also reach out via email at foundation.scholarships@domail.maricopa.edu.
Article by Austin Brietta