Faculty Professional Development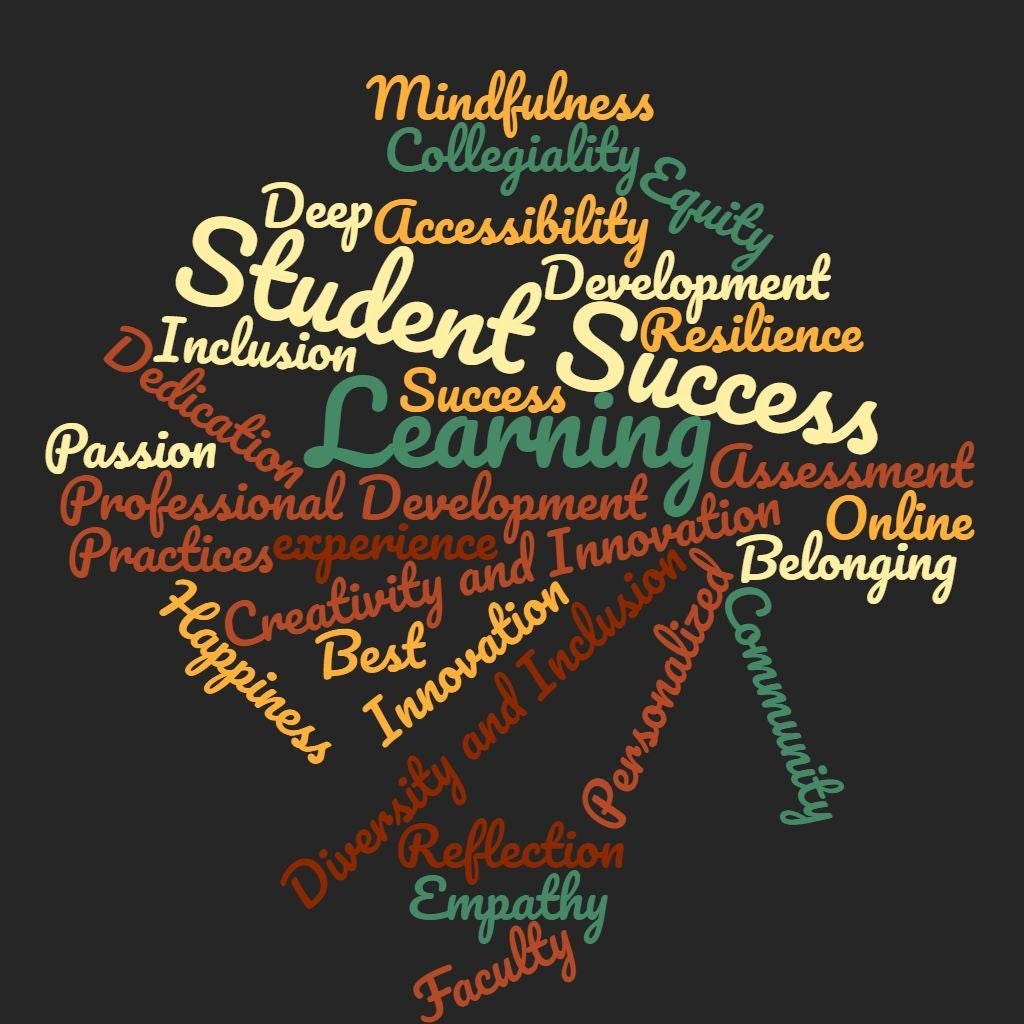 Rio Salado College and the Maricopa County Community College District (MCCCD) are committed to supporting faculty with tools and resources to deliver high-quality and engaging courses in multiple modalities.
Rio Salado College's Faculty Development team has an ongoing commitment to support all faculty members by providing professional development opportunities. This commitment enhances faculty members' knowledge, skills, and habits of mind as they support their students and the college mission to provide high-quality, flexible, and accessible education.
Faculty Professional Development Program Outcomes
As a result of participating in Rio Salado's professional development offerings, faculty members will:
Assess student learning and use results for improvement
Use active and engaging methods of teaching and course content
Prioritize equity, diversity, and inclusion in assessments and teaching
Reflect on their practice and engage in personalized learning
Understand Rio's system management
Participate in the 4DX strategic process
Understand and commit to Rio Salado's 4 Practices of Engagement – Resilience, Mindfulness, Happiness, Empathy.
Ongoing and pertinent professional development is a part of the Rio Salado Residential Faculty and Adjunct Faculty job description, so it is expected that each person make time for professional development opportunities through Rio Salado or Maricopa Center for Learning and Instruction (MCLI) at the Maricopa Community College District. 
Residential Faculty
Rio Salado Residential Faculty participate in professional development through the academic year by attending bi-monthly meetings; learning and sharing brown bags; and participating in Probationary Assistance Review (PAR) or the Faculty Evaluation Plan (FEP). As a cohort, faculty demonstrate adherence to the Maricopa Community College's guiding principles through academic planning and discussions of best practices in teaching and learning. Provided with professional growth funding, Residential Faculty also attend conferences, workshops, and meetings.
Adjunct Faculty
Professional Development follows a three-semester on-boarding process which includes orientation, classroom management, and student services workshops. Adjunct Faculty receive formal evaluations their first three semesters and annually thereafter. Rio provides an encompassing Adjunct Faculty development program which includes online workshops, all faculty meetings, department meetings, and mentoring from Residential Faculty. Adjuncts are required to participate in professional development annually as determined by their department. Each year departments select and celebrate outstanding Adjunct Faculty who demonstrate commitment to student success through teaching and learning and for contributions to assessment. Adjunct Faculty are also provided professional development funds to attend external conferences, meetings, and workshops.
MCCCD Excellence in Teaching and Learning: Guiding Principles
The Guiding Principles provide faculty with a road map to effective teaching.  Each Rio Salado Faculty member will understand and embrace the guiding principles in their teaching and relationship with students and colleagues.  The principles include Deep Learning; Collegiality, Diversity, Equity, & Inclusion; Community; Professional Learning; Passion and Dedication; and Creativity and Innovation.