Saturday, October 23, 2021
Notice
This article appears for archival purposes. Any events, programs and/or initiatives mentioned may no longer be applicable.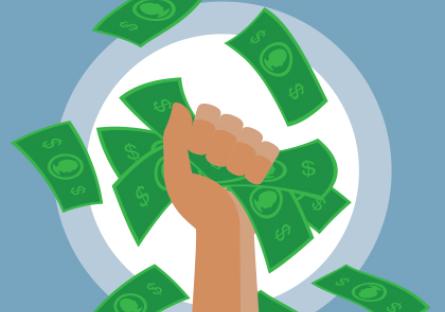 Discover the Top Paying Careers That Only Require an Associate Degree
While it's mostly true that you can earn more with an advanced education or degree, there are many high-paying career options available for those who only have a two-year (associate) degree. 
According to the Bureau of Labor Statistics, the highest-paying jobs for associate degree holders are in the health care, dental, computer and engineering, education, legal, office support and transportation fields.
Of those, the top ten jobs with faster or much faster than average predicted growth (as of April 2021) are:
Radiation therapist 

Nuclear medicine technologist 

Web developer and digital interface designer

Dental hygienist

Diagnostic medical sonographers/cardiovascular technologist

Magnetic resonance imaging technologist

Aerospace engineering and operations technician 

Computer network support specialist

Occupational therapy assistant

Respiratory therapist
You can get started in three of those at Rio Salado College. Coming in at No. 3 and No. 8 on the list are careers in the computer technology field.
"Earning an associate degree in web design or development from Rio Salado College will open doors in the web and digital design industry," said Dr. Kerrie Specker, Faculty Chair for Computer Technology.  
"Students learn skills needed to create and manipulate digital media content, which is required for digital interface design and entry-level web design jobs."
Students can also choose from many other computer related certificate programs including Computer Configuration and Support and Networking.
"The certificates prepare students for the CompTia A+ and Network+ exams, which are highly sought-after credentials in the IT field," Specker said. "This is a win-win for employers when they are looking to hire network support specialists."
Specker said students may want to sample several courses to see where their interests lie.
"My advice to students who want to pursue a career in the IT field is to start with a variety of entry-level courses," Specker said. "This will allow students to dabble in several specialty areas so they can pinpoint exactly what they want to do."
Students can also pursue a generalized option such as an associate degree in information technology to have a wider variety of IT career options to choose from upon completion.
"I believe the growth potential for careers in web and digital design, as well as network support, is extremely high," Specker said. "Many businesses have turned to online services due to the current pandemic and will need qualified team members in order to be successful."
Dental hygienists are No. 4 on the list of fast-growing career fields. 
"The demand for dental hygienists in Arizona is increasing and is always in demand in underserved areas throughout the state and the country," said Dr. Monica Nenad, Faculty Chair for Dental Programs at Rio Salado.
Rio Salado's dental hygiene program prepares students for licensure in Arizona and to work in the field.
"Written and clinical licensing exams are taken toward the end of the students' program of study, and many are held in their own clinic facilities," Nenad said. "The dental hygiene program also assists students in developing resumes and provides information on job opportunities."
According to Nenad, students who complete the dental hygiene program can also work as sales representatives or educators for dental manufacturers, as educators in dental hygiene and dental education programs, researchers, and in public health positions.
"Less traditional job options continue to grow as interprofessional health care becomes the norm and other health professionals understand the education and training that dental hygienists receive," Nenad said. 
She added, "You can truly make a difference in someone's life as a dental hygienist. If you enjoy working as part of a team, are motivated to be a lifelong learner, and want to earn an excellent salary doing that, consider a career in dental hygiene."
Keep in mind that although these careers may only require an associate degree, many have mandatory state licensing and/or certification requirements.
By Mira Radovich, Senior Contributing Writer