Tuesday, October 12, 2021
Notice
This article appears for archival purposes. Any events, programs and/or initiatives mentioned may no longer be applicable.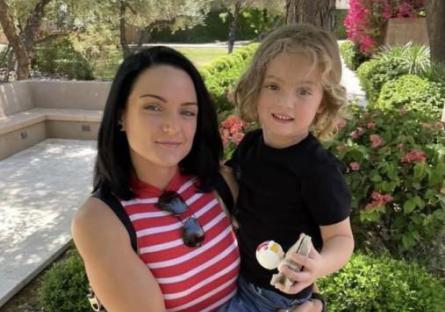 Five Strategies for School Success From a Real Student
Before you begin school, know yourself. Assess your strengths and weaknesses in basic college skills-reading, writing, listening, and mathematics. Do you know your learning style? Many factors can affect your learning so consider whether you learn most effectively by reading, watching, listening, or by doing. Become familiar with your instructors' teaching styles to help adapt your learning style to the best advantage.
Take Notes
Take notes about what you read and review them often. Write down key facts but don't overdo it. At first it might take some time to know what information is important and what is not, but don't give up. Get to know your instructor's style: does he/she mention lots of dates but repeats one in particular? Most likely that's something you will need to remember. Summarize important concepts in a way that makes sense to you and if you don't understand, ASK!
Prepare for Exams, Don't Cram
Preparation begins on day one. Review information daily and review old tests if available. Flash cards are a great way to prepare for tests ahead of time. Use them when you have down time such as waiting for an appointment or taking a break at work. Be sure to have enough rest before an exam and choose somewhere with little or no distractions to take your test.
Take Advantage of Online Orientation and/or Training Sessions
Online orientation and virtual training sessions allow you to become familiar with the college and the resources available. You can explore different programs, classes, and ways to get involved. These courses give you tools that help you to reach your educational goals.
Get to Know your Academic Advisor
Advisors know exactly what you need to graduate. They are a great source of information about your chosen major and university requirements. Advisors can help set up an academic plan to keep you on track and avoid unnecessary courses. Fear you might receive a lower grade than planned? Talk to your advisor. They can help you determine whether to drop the course and cut your losses or to hang in there and turn the situation around.
Enroll in a College Success Course
Like many students, if you are unsure about your career path you can enroll into a Student Development course designed to assist students in making informed career decisions. You'll learn about current occupational trends and outlook and have the chance to explore careers that interest you.
Contributed by Jacqueline Elliott, a Rio Salado College Addictions and Substance Disorders student. Elliott is also working full time and is a single mom. Her short-term goal is to become a certified addictions counselor. Her long-term goal is to earn a master's degree and become a licensed clinical counselor.