Notice
This article appears for archival purposes. Any events, programs and/or initiatives mentioned may no longer be applicable.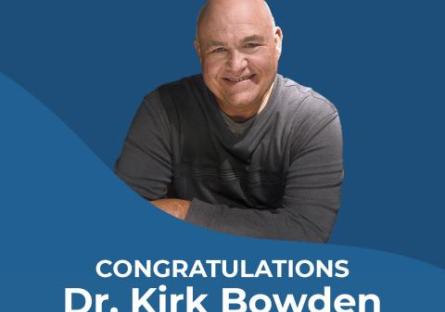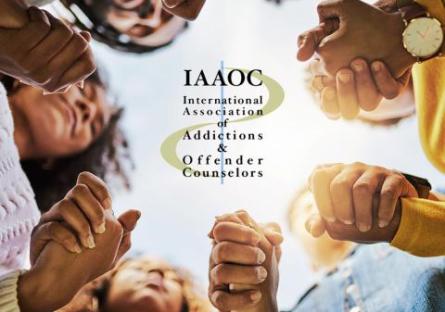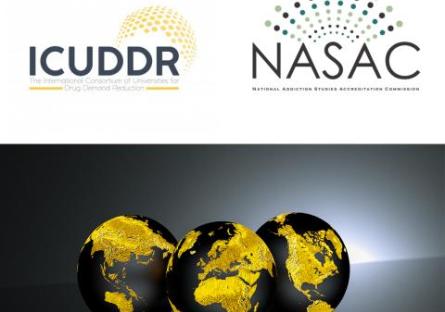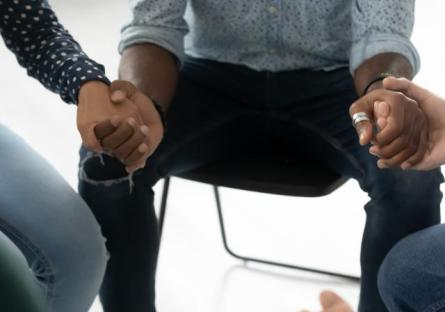 Rio Salado College Faculty Chair Leads International Addictions Counseling Organizations
Dr. Kirk Bowden Named IAOCC President and ICUDDR - NASAC International Standards Committee Chair
Until recently, COVID-19 and other life-changing events in the last year have drawn attention away from the opioid epidemic. Not for Dr. Kirk Bowden, an addictions and substance use disorders expert who is taking on two new leadership roles to help the world address the ongoing crises.
Bowden, who serves as Rio Salado College's Faculty Chair of Addictions and Substance Use Disorders program, is expanding upon his work and influence as the newly elected President of the International Association of Addictions and Offender Counselors (IAAOC) and as chair of the International Consortium of Universities for Drug Demand Reduction (ICUDDR) - National Addiction Studies Accreditation Commission (NASAC) International Standards Committee, which he began serving in May. 
The new appointments are part of a long list of leadership roles he has taken through the years as one of the nation's leading authorities in the field of addictions counseling.
"I am honored to serve in these roles, especially now, as I think we are on the precipice of making reforms to help more people get on the road to recovery," said Bowden, who has worked with Rio Salado College since 1997 to create a robust Addictions and Substance Use Disorders program, which is one of the nation's largest providers of addiction studies in higher education. 
"I look forward to working with the distinguished members of these organizations to provide leadership and guidance to the professionals and students in our field, local and federal agencies and all of the people we are charged to serve," he said.
The IAAOC is an organization of professional substance abuse/addictions counselors, corrections counselors, students and counselor educators who are concerned with improving the lives of individuals exhibiting addictive and/or criminal behaviors. The mission is to provide leadership in and advancement of the professions of addiction and offender counseling.
The ICUDDR – NASAC International Standards Committee is responsible for the development of standardized addiction counselor education curriculum for universities internationally. This will be a multi-year project for Bowden. The committee is composed of leadership from both ICUDDR and NASAC, as well as professors from international universities. 
NASAC is an academic accreditation organization for higher education addiction studies programs in the United States. Rio Salado College's Addiction and Substance Use Disorder Program is accredited by NASAC. 
ICUDDR is a global consortium of universities which offer graduate and postgraduate study programs specifically focusing on the transfer and adaptation of science-based knowledge regarding the prevention and treatment of substance use disorders. The Consortium provides a collaborative forum to support and share curricula and experiences in the teaching and training of this knowledge as well as to promote and encourage the recruitment of persons interested in the research, prevention and treatment of substance use disorders and public health. The consortium provides an opportunity for universities and institutions of higher learning to share their expertise as well as to support instructors/faculty, trainers, and students in their learning and adoption of the science of substance use disorders. ICUDDR is funded by the Bureau of International Narcotics and Law Enforcement Affairs, a division of the United States Department of State.
Ongoing Threat
"Even though we have made progress in reducing the supply and over-prescription of opioids, one thing has not changed much: 136 people die from opioid overdose every day," said Bowden. According to the CDC, nearly 841,000 people have died since 1999 from a drug overdose. 
As grim as this may sound, Bowden is optimistic about the future.
On the Path to Recovery
"It may have had something to do with recent high-profile events and deaths, but I think the country is finally starting to see addiction as a disease, not as a crime," said Bowden. "Many of my colleagues and I have long held and advocated for education as part of the solution, including proper training for counselors, healthcare providers and others working with people struggling with addiction. We will be better served if we invest more in behavioral health experts to de-escalate crises with law enforcement; to fill recovery clinics and not jail cells; to help people get back to living, rather than face unnecessary pain and death."  
Bowden has worked with Rio Salado faculty, other experts in the field and accrediting addictions and counseling agencies for the last 30 years, creating educational content to help professionals stay relevant, informed and connected. He and his collaborators have developed coursework for professionals and non-professionals alike. 
"Many parents, teachers, and social workers enroll in our classes because they are affected by addiction issues," Bowden said.
"To have an internationally respected faculty chair like Dr. Bowden at our college is a great point of pride for us, our students, and our community," said Rio Salado President Kate Smith. "His contributions and leadership roles in the field of addictions are many, and we owe him a great debt of gratitude for his relentless passion and commitment to this cause."
Bowden has been recognized for his many outstanding achievements. Among his more recent honors include the American Psychological Association (APA) Society for Addiction Psychology Award for Distinguished Scientific Contributions to Public Interest in August 2020, the 2020 Arizona Counselor Association Advocacy Award, the 2019 Educator of the Year Award from NAADAC, the Association for Addiction Professionals, and a Lifetime Achievement Award in 2019 from the International Coalition for Addiction Studies Education. He was also invited to provide expert advice and testimony about opioid use, including a Congressional briefing about the nation's opioid epidemic hosted by the American Counseling Association in April 2017.  
Bowden also serves as Professor-in-Charge of Ottawa University's Addiction Counseling Program, one of more than 40 university partners the college works with to provide students with seamless university transfers.
Rio Salado College is the only community college in Maricopa County designed to offer classes that meet academic requirements for licensing through the Arizona Board of Behavioral Health Examiners. The college offers online classes, certificates, an Associate Degree in Addictions and Substance Use Disorders and continuing education coursework for professional growth and licensing requirements, which are accredited by the California Association for Alcohol/Drug Educators and NASAC.
Learn more about Rio Salado's Addictions and Counseling programs.