Tuesday, September 20, 2022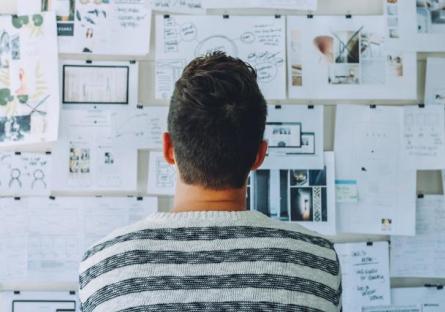 We don't have a crystal ball or Ouija board that can tell us what the future of work will look like, but one thing is for sure: change is the only constant. Being flexible with both your mindset and your skillset is essential to staying relevant on the job market. What skills will you need to keep your resume at the top of the stack? Read on to explore the ins and outs of becoming a more skilled worker.
The Skills Gap
Research found that 87% of businesses worldwide are either dealing with a "skills gap" issue or are worried that they will be in the next few years. A skills gap is when a company struggles to find employees with the necessary skills and talent for their business. Employers are hungry to find workers with the right skillset, both to fill currently empty positions and to fill the void when their workforce moves on or retires in the near future.
What this means for you: if you're willing to pick up new skills and polish up your resume, this is your time to shine. Many older Americans are recareering and entering new fields for this reason; the demand for new talent, regardless of age or prior work history, is great.
"Many skills, such as great communication skills, are transferable from one career to another," said Gina Pinch, Rio Salado College Faculty Chair of Business, Management, Public Administration, and Corporate/Government Programs.. "You may already have many of the skills you need for your next career. Perhaps just adding some additional skills will get you where you want to be."
Microcredentials
One way you can get over that skills gap is by pursuing a microcredential. Microcredentials are program credits and certificates that offer specialized, career-relevant training. They're a great way to learn in-demand skills that can help you land a job or advance into a new position in your current career. They can also be a very affordable and effective stepping stone into higher learning: you can use the credits earned from a microcredential toward a two-year associate degree, which can then open the door to earning a four-year bachelor's degree.
A survey conducted by Rio Salado College and the Tempe Chamber of Commerce in 2021 found that local businesses are very interested in workers with microcredentials. This isn't just a local trend: businesses across the country are looking to microcredentials as a potential solution to their skills gap issues.
Best of all: your employer may be able to help you get that training if you want it. Many businesses have partnerships with organizations like Guild to offer learning programs to upskill their workers. If you're looking to further your education and develop your professional skills, look into what opportunities your employer offers to help facilitate that growth.
To Rage Or Not Rage Against The Machine…
With the rise of automation and increasingly more sophisticated A.I. technology it's not unreasonable for people to be worried about what the future of work will look like. There are still great limitations in what machine learning and A.I. can accomplish, which should give you hope and an idea of the skills employers need.  While we've managed to develop extraordinarily complex neural networks that can process information at a speed no human being could hope to match, those machines lack the creativity, communication skills, and seasoned judgment needed to make complex decisions.
"All these machines need humans to program and monitor them," Pinch said. "The machines can only do what humans have designed and programmed them to do."
This is where so-called soft skills come in handy. Possessing emotional intelligence and being able to communicate with people is essential in every industry. With so much of the work world transitioning into remote environments, strong writing and interpersonal communication skills are more important than ever. Being able to persuade and empathize with others from a screen can be a challenge; employers are looking for people who can meet that challenge head-on.
The Human Touch
In addition to focused training available through microcredentials, workshops, classes, and other kinds of job training, there are many in-demand soft skills (also referred to as 21st Century skills) you can pick up to stand out from the pack when you're on the job hunt. Skills that include:
Digital & data literacy
Critical thinking
Time management
Customer service
Leadership skills
Project management 
Account management
Contract administration
Finance 
Social media marketing
Industries In Need
The 2021 RSC/Chamber of Commerce survey found a strong demand for training in business and management, computer and information technology, and STEM. This aligns with national trends as well, along with an increased demand for workers in hospitality and especially healthcare (an industry that, according to the U.S. Bureau of Labor Statistics, is projected to grow 13% or more from now until 2031).
When looking for jobs in these fields, remember that those industries often employ a wide variety of skill sets. You don't have to be a doctor to have a career in healthcare: some of the most in-demand roles in that industry include transcriptionists, records specialists, and health services managers. Don't talk yourself out of life-changing opportunities by assuming there's "nothing there" for you. Even the most technical of fields may need people with your skill-set.
Article by Austin Brietta