Notice
This article appears for archival purposes. Any events, programs and/or initiatives mentioned may no longer be applicable.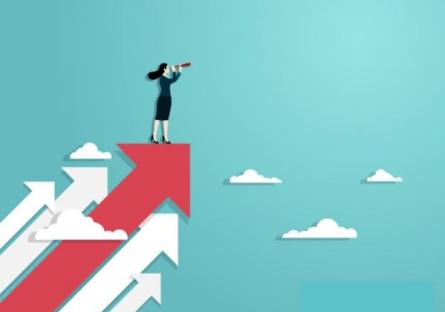 The only constant in life is change. The job market is forever in a state of evolution. Yesterday's hot professions are today's history lessons. A horse and buggy driver was once a top job, after all. Changes in technology, consumer demand, and social habits fuels the development of new jobs and the sunsetting of old industries. Keeping an eye on what top jobs are trending is important, especially if you're looking for a new line of work. If you're looking to grow professionally you don't want to end up in a field that's shrinking.
What To Look For
Few people have their finger planted as firmly on the pulse of the local job market as Colin Diaz, President & CEO of the Tempe Chamber of Commerce. "There are a multitude of industries that are growing rapidly in Tempe," Diaz said. "Among the fastest-growing are education, retail, hospitality, technology and manufacturing."
The word "trendy" can have certain "here today, gone tomorrow" connotations. Trends are flighty, volatile, constantly in flux. That's why Diaz advises job seekers to keep the evergreen in mind while they're contemplating their place in the job market.
"Look at industries that are recession-proof, essential, and capable of evolving," Diaz said. "These would be industries that have shown resilience during times of a recession or pandemic… I would suggest most any field that involves technology, as it has woven its way into a multitude of other fields, including automotive, manufacturing, healthcare, hospitality and retail."
According to LinkedIn, specific jobs that are trending that line up with Diaz's suggestions and show a significant increase in demand include: 
Physical Therapist  
Office Coordinator   
Pediatric Nurse   
Kitchen Staff   
Delivery Driver  
Brand Representative
These findings from LinkedIn are in line with data gathered by the Bureau of Labor Statistics, which has been monitoring the fastest growing occupations in the U.S. In addition to the roles on the LinkedIn list, the BLS has also detected tremendous growth in these positions:  
Information Security Analyst  
Home Health & Personal Care Aides 
Solar Photovoltaic Installers  
Medical & Health Services Managers  
Physician Assistants  
Data Scientists  
Wind Turbine Service Technicians
While many of these in-demand jobs are technical or skill-heavy, it's important to keep in mind that 21st Century or "soft skills" like strong communication skills and good team work are also valued commodities in the job market. Who you are can be just as important as what you know.
"A skill that is in demand today is the ability to be flexible, work in fluid environments, and be coachable, while also working with pride and ownership," Diaz said. "Ultimately, businesses are seeking an employee that wants to work, that is diligent in their work, but also has a sense of innovation and/or ability to help improve their company.'
Where To Look
Finding trending jobs is like searching for any other job: it takes some investigative footwork. Explore careers, fields of interest and education programs through Maricopa Community College's partnership with PipelineAZ. Check out job boards like Monster, Indeed, and Glassdoor. Apply directly on company websites. Make sure your resume is up to date and prepare a cover letter tailored for every job you apply to.
In addition to using job boards, Diaz suggests using both national and local networking opportunities to make important connections. 
"I would encourage job seekers to use LinkedIn and their local Chamber website," he said. "I'd also suggest that folks visit the Bureau of Labor Statistics, as it has information about stagnant, declining, and growing industries, as well as the requirement to attain those positions."
Above all else, the thing you need to cultivate is tenacity. Finding a job can take time, and no matter how talented and skilled you are, rejection is always a possibility. Sometimes you have to get through a lot of "sorry-but-no" before you find a job that says "yes."
Article by Austin Brietta