Notice
This article appears for archival purposes. Any events, programs and/or initiatives mentioned may no longer be applicable.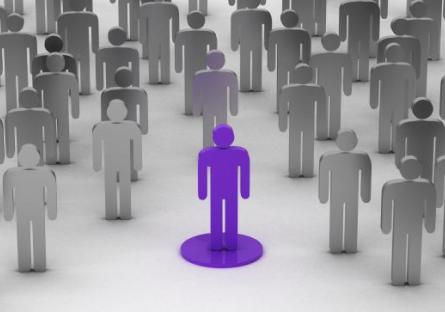 How to Create A Personal Brand That Can Help You Find A Job
Marketing is storytelling. When companies sell a product or service they are addressing a specific audience with a desire or need that their product fulfills.
You should take that approach when you market your talents and skills during job searches. Like any good storyteller, a marketer takes who/what/where/when/how into consideration when crafting a narrative around a product. 
For individuals, that's where personal branding comes in.
Building a personal brand is all about crafting a narrative about yourself: who you are, what you can do, and how you can benefit others with your abilities. It is your best foot forward, the sterling first impression you want to make. We are told as kids that you can't judge a book by its cover, but reality tells a different story. Your brand is your cover. Follow these three tips and you'll be on your way to crafting a cover so enticing recruiters will be eager to turn the page and see what's behind it.
1. Maintain A Professional Social Media Presence
Think of your social media presence in terms of "curb appeal"—a well-maintained LinkedIn profile can be just as enticing to recruiters as an immaculately kept front lawn is to home-buyers. The reverse also holds true: a poorly curated social media presence can drive prospective employers away. The key is to align your social media accounts so they are in harmony with your professional values and ambitions. If the brand you're crafting for yourself is as a designer, for example, your social media is a great avenue for showcasing your work and clearly establishing yourself as a professional in the design world.
With social media we are all presenting a constantly evolving narrative of ourselves. It's important that you keep that story consistent. Be careful not to post things that paint you in an unprofessional or unflattering light. That isn't to say that you have to only use social media for marketing yourself, but if you're going to post or engage with content that might raise a hiring manager's eyebrows, you're best off doing that with an alt account or finsta. Having a secondary private account to be more off-the-cuff and let your hair down is a good way to still engage with your friends while also maintaining your image as a professional. Alt accounts are also great for exploring and sharing talents and interests you have that aren't relevant to your brand. 
A neglected social media account is like a garden overrun with weeds: an eyesore and a liability. 
"No longer using a specific account? Delete it," Rio Salado College Business Faculty Chair Gina Pinch said. "You do not want prospective employers viewing outdated content because it may no longer be accurate, and it might send a message that you are not savvy enough to update your social media."
Don't forget that many companies will screen your social media as part of their hiring process. Something as relatively innocent as a picture of you holding a red solo cup at a party could be used against you, so taking the time to proactively audit your past social posts and hide/delete content that could potentially be red flags is worth the effort. There are also apps available that can mass delete old Tweets and posts, which can save you considerable time and effort.
A final note about social media: your activity on social platforms is far more transparent than you think it is. In most cases people can see what you like and share, so take care not to engage with anything that you don't want an employer to see.
2. Optimize Your SEO
Reports show 77% of recruiters and employers use Google searches as part of their effort to find job candidates. Open an Incognito/private window and do a search of your own name (don't forget to check the image results, too): what you find as the top results might be enlightening. While the algorithms search engines use are constantly changing, there are things you can do to bump up your web presence and get yourself noticed:
Optimize your social media: LinkedIn doubles as its own search engine, so having a well-optimized LI profile can increase your visibility on Google AND on LinkedIn's own internal search engine.
Create a personal website: A simple website with your contact information and links to a portfolio/work samples can do wonders for improving your SEO. 
Consistent Output: Regularly producing content on all your platforms (social/blog/website) helps establish your presence online. Whenever possible include visuals: images and videos tend to increase engagement and get more shares than text posts.
Post On Job Boards: Post your resume on job boards and work search engines to increase your visibility to recruiters.
Keywords: Use keywords relevant to your field in your content (both on social media and on personal websites/blogs). Make sure to include these keywords in the metadata in your posts.
3. Tell Your Story Through Your Resume
Your resume and cover letter are essential branding tools. They're the bait on the hook that'll reel in interview opportunities if you set them up properly. So many people see resume writing as data dumps: a list of workplaces, dates of employment, and relevant skills. A resume is more than that: it's a personal branding statement, an argument you're presenting to prospective employers that YOU are the answer to their problem. Keep these tips in mind to craft a compelling resume:
Keep it short & stay focused: Too much text on a resume runs the risk of vital information getting lost. Keep your resume succinct and focused entirely on skills and work experience that are RELEVANT to your desired position.
Stay on message: If you are good at a lot of things, it can be tempting to flex your creative muscles on your resume. Don't do it! If your brand is "audio editor," don't fill up half your resume talking about your copywriting prowess or passion for photography unless it's part of the job description. You want to display deep expertise in your role; showing that you have a knack for a bunch of different disciplines can make you seem like a jack of all trades and master of none.
Address a specific audience: Don't do resume/cover letter templates. Recruiters can tell when they're reading a resume that's a glorified form letter with the company names swapped out. Craft your resume and specific letter to specifically address the employer you're applying to and/or the job position you're seeking. 
Double-check your work: An attention to detail is an important quality to have in any position you're applying for, according to Pinch. "Once you complete your resume and cover letter, go back and review the job posting before sending it," Pinch said. "Have you directly addressed the qualifications listed in the job posting?"
---
We're Here To Help
Rio Salado College offers free student support services to help navigate your educational journey and create career goals.
If you're looking for advice or are not sure what program area you would like to study, our Career Services center is here to help. Give our counselors a call at 480-517-8785 or fill out this form to schedule an appointment.
Advisors help students navigate the many choices available by determining the credits needed for graduation. To find your advisor, log into your RioLearn page and look at the right hand column. There, you can view your advisor's email, phone number, and an appointment schedule. If you have not yet been assigned an advisor, call (480) 517-8580 or email academic.advisement@riosalado.edu.