Thursday, September 29, 2022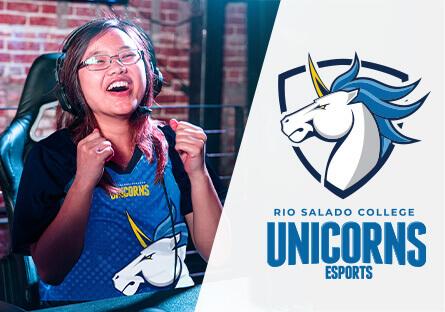 By Mira Radovich, Senior Contributing Writer
Got game? Join fellow gaming enthusiasts by joining Rio Salado College's new Esports club.
"The RSC esports club is an all-inclusive club for students who hold a shared passion for esports," said Jeff Anderson, one of the club's advisors. "This passion could be manifested as a competitor, fan, production, commentary, tournament organizing or any of the many roles in the esports industry."
The club is open to anyone currently enrolled in courses at Rio Salado, including credit and noncredit, high school dual enrollment, adult basic education and degree and non-degree seeking students. 
In addition to the chance to demonstrate your gaming prowess, joining the Esports club has other positive benefits.
"The benefits of joining include meeting like-minded students to form friendships, to get access to a competitive environment and participate in collegiate esports leagues," Anderson said. "Club members also learn about the industry from members and staff with experience."
Club members play a variety of games including Overwatch, Rocket League, League of Legends, Valorant, Smash Brothers and Call of Duty.
"With an increase in membership, ideally the club will begin to compete locally and nationally in collegiate esports leagues and host online and offline tournaments or game nights," Anderson said. 
The Rio Esports Club meets virtually on the last Thursday of the month.
"As our program grows there will be more interaction," Anderson said. "Club members can also use Discord to participate in the Maricopa Esports League to socialize and find matches outside of any official club sessions."
How to Get Involved
If you're interested in joining the Rio Salado College Esports Club in any capacity, email rsc.esports@riosalado.edu.
If you would like to start competing right away, please join the Maricopa esports league on Discord: https://discord.gg/CPn7jFtCqQ
RELATED LINKS