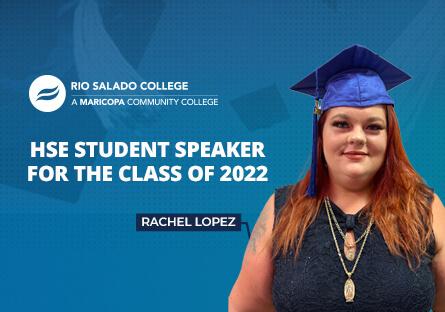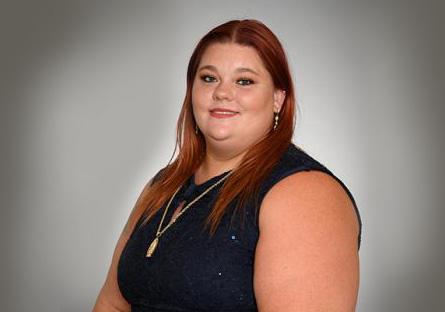 Rio Salado College to Celebrate HSE Graduation
Rio Salado College will celebrate the Class of 2022 at its upcoming High School Equivalency (HSE) graduation ceremony at 7 p.m. on Thursday, June 16, at North Phoenix Baptist Church, 5757 North Central Avenue, Phoenix. 
In partnership with the Arizona Department of Education, Rio Salado College (RSC) offers an adult education program for students, age 16 and over, seeking GED® test preparation, English language, and career training classes. 
This year's HSE Graduation student speaker is Rachel Lopez, a mom of five who is striving for a career in the healthcare field.
Meet Rachel Lopez
Rachel Lopez began Rio Salado's High School Equivalency (HSE) program in May 2020 at the start of the pandemic and earned her GED® a year later. She recently completed a phlebotomy certificate and is currently enrolled in the Medical Administrative Assisting (MAA) career training program in partnership with Phoenix College. 
"My dream job is to give back to my community and help others by becoming a triage nurse," Lopez said. 
Being the mother of five boys, two of whom have medical challenges, inspired Lopez to pursue a career in healthcare.
"Since two of my children have medical challenges, I have been so strongly inspired by what nurses have done to help them," Lopez said. "This is one of the reasons why I continue to pursue my education. I not only want to be able to help my children with their academics, but I also want to be able to help them and others with medical challenges."
Lopez said earning her HSE diploma through Rio Salado put her on the path to success.
"Earning my GED® has helped me to inspire my children and to motivate them to pursue their dreams," Lopez said. "I always tell my sons not to give up on their goals, and to persevere no matter what roadblocks they face. I tell them that if they work hard, they can accomplish anything."
Lopez plans to continue her education and training through Rio Salado and the Maricopa Community Colleges and earn a nursing degree.
Congratulations, Rachel!
For more information about the 2022 HSE Graduation, please visit: Rio Salado College HSE Graduation
About Rio Salado's Adult Education program
The Arizona Department of Education named Rio Salado College (RSC) as the Arizona Adult Education Program of the Year for three years in a row, 2018, 2019, and 2020. 
Rio Salado College has offered adult education services to the community since 1978 and is the largest adult education provider in Arizona. RSC partners with ARIZONA@WORK, other Maricopa Community Colleges, community organizations, and employers to create pathways to college and careers for adult learners in Maricopa County.
For more information on GED®/HSE classes, visit Rio Salado's GED®test preparation page.