HSE Graduation Ceremonies
Graduation is a rite of passage you've worked hard to achieve. The high school equivalency (HSE) graduation ceremony is a once-in-a-lifetime opportunity to celebrate this success with friends and family. It's a celebration of you!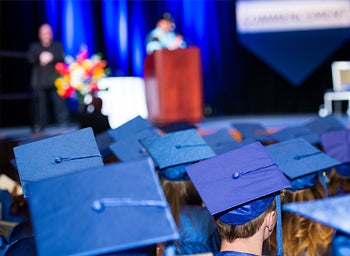 How to Participate in HSE Graduation
Please RSVP to attend the HSE Graduation Ceremony In-Person: 
In-Person Event: Thursday, June 16, 2022 at 7:00PM
Where: North Phoenix Baptist Church
5757 North Central Avenue, Phoenix, AZ  85012
(southeast corner of Central Ave. and Bethany Home Rd.)
Live Stream Option: June 16 at 7 p.m.
For the latest announcements and updates please visit: