Thursday, October 27, 2022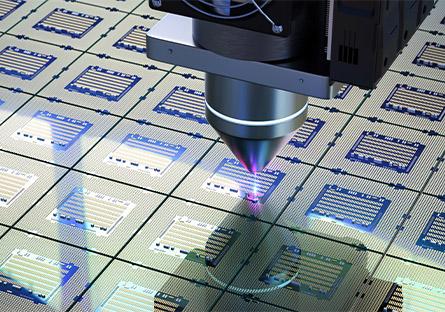 By Mira Radovich, Senior Contributing Writer
Every October, Arizona celebrates Manufacturing Month to recognize all the manufacturers that play a vital role in the state's economy.
To help expand the economy further, Rio Salado College is launching a nanotechnology career pathway for adult education students to train for jobs in the manufacturing industry.
The program prepares students who are pursuing a high school equivalency diploma or learning English with nanotechnology career training at the same time.
"The new partnership provides underserved students a unique opportunity to co-enroll in non-credit adult education programming and a college certificate program in a high-demand applied technology field," said Elizabeth Cole, director of outreach and partnerships for Rio Salado's Community Development division.
As an Integrated Education and Training (IET) program, the pathway is a combination of education and job skills training for adult education students with a goal of gainful employment.
How it works
Students enroll in Rio Salado College's GED® Test prep or English as a Second Language (ESL) classes.
Students are then also enrolled in the four classes that make up the 11-credit Certificate of Completion in Nanotechnology.
The certificate is typically completed in 9 months.
Students have access to tutoring and advising services, as well as additional support from Rio's Adult Education department.
Tuition for the 11-credit program is $935 (at $85/credit) and includes the cost of textbooks. Scholarships are available for eligible students.
Nanotech is hiring
According to Rick Vaughn, Rio Salado's faculty chair for STEM Initiatives, the pathway will help train students for nanotechnology technician roles and address local workforce needs.
"Rio Salado College is excited to train a new generation of diverse workforce for the semiconductor and nanomanufacturing industries," Vaughn said. "Maricopa County is becoming a tech hub for many international companies with hiring needs for nanotechnology professionals."
Vaughn said a new cohort of IET students begins this month. Upon completion in June 2023, students will be prepared to support state-of-the-art chip manufacturing facilities in Maricopa County.
More information
If you are interested in the Nanotechnology pathway program, contact Rio Salado's Adult Education department at 480-517-8110 or gedinfo@riosalado.edu. You can also find more information on our website.