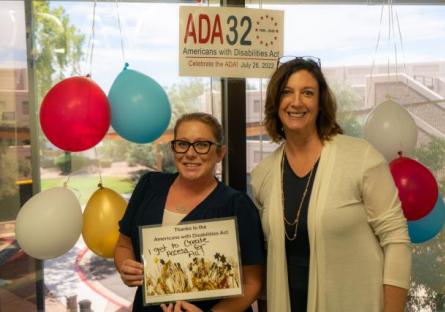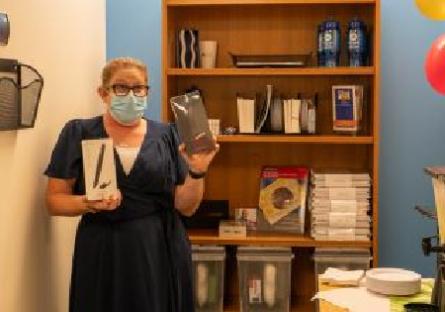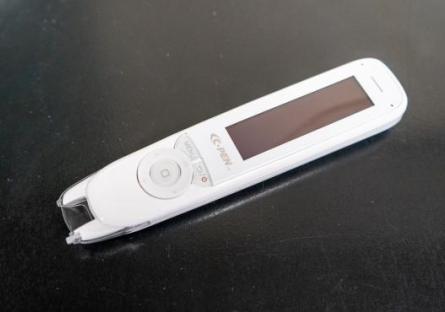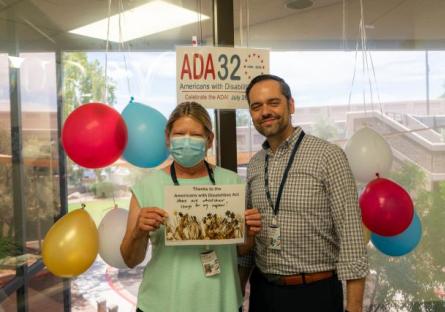 Last month marked 32 years since the Americans with Disabilities Act (ADA) became law. To celebrate the anniversary, Rio Salado's Disability Resources and Services (DRS) Center hosted a tour and demonstrations in their new office location. The tour provided an opportunity for students, faculty and staff to see the new space and learn about the services DRS provides. The tour included a photo booth, presentation on the resource corner and demonstration of accessibility tools.
"This new space shows a true commitment to the inclusion of students with disabilities at Rio Salado College," said Christina Bolyard, student services manager in the Disability Resources and Services Center. "We are excited to kick off a new academic year in our new space, and ready to serve our students."
Now located on the second floor of the tower building at the Tempe campus, the space is a convenient location for students to easily find and come in for assistance. It is next to the Testing Center with other student services nearby, such as Financial Aid. 
This was an intentional move so staff is readily available to answer any questions about accessibility that may arise in other departments. The main purpose for the new office location is to increase access and provide a welcoming and inclusive environment for students.
Rio Salado College's DRS department offers accommodations to students with documented disabilities at no cost. These services include:
Sign language interpreters
Text in alternative format
Readers/scribes
Extended test taking time
Students also have access to page magnifiers, sound amplifiers, Livescribe notebooks and tools for capturing and digitizing notes and scans text, turning it into audio. 
Visit Rio's DRS website for more information about disability services. You can also find out more by contacting Disability Resources and Services at 480-517-8562 (8 a.m. - 4 p.m., Monday-Friday) or at disability.services@riosalado.edu.